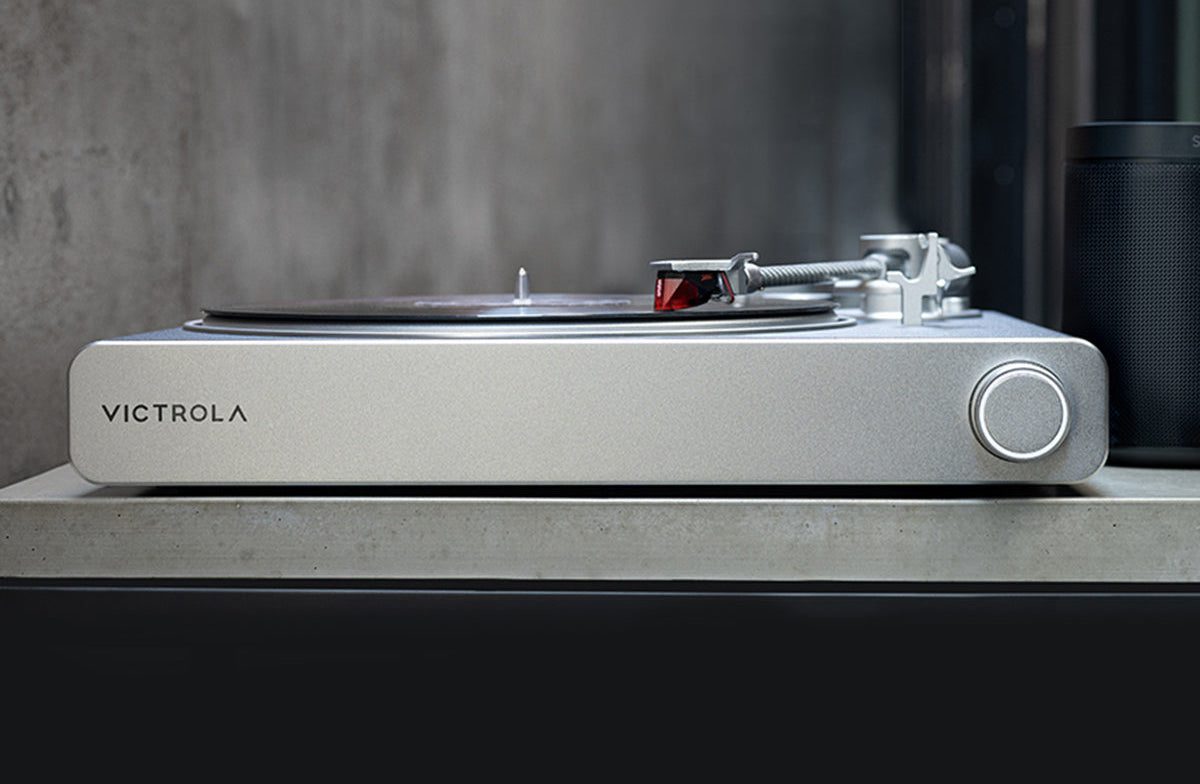 VICTROLA STREAM CARBON TURNTABLE
Vinyl aficionados in need of a new record player are going to want to sit up and take notice of the rather extraordinary-looking Victrola Stream Carbon Turntable because it might just be one of the best in the business.
This impressive looking offering from Victrola allows you to experience your vinyl like never before in rich, vivid sound via your Sonos system. The Victrola Stream Carbon has been certified by the Works with Sonos program, making sure that the integration meets Sonos' lofty standards.
The Victrola Stream Carbon Turntable retails for $799.99 and each one is crafted from premium materials and boasts a sleek contemporary design that will be a statement piece in any environment. Equipped with a carbon fiber tonearm, meticulously machined aluminium headshell, and a premium Ortofon 2M Red cartridge, the Victrola Stream Carbon delivers on both audio performance and aesthetics. Win, win.
The Victrola Stream app makes for easy setup and connects the Victrola Stream Carbon wirelessly to your Sonos system in seconds. The turntable fully integrates with the Sonos app, and the illuminated control knob provides tactile, centralised volume control for your entire Sonos system and playback groups. You can wirelessly stream vinyl to your entire Sonos system and the turntable also includes RCA output for use with non-Sonos speakers.
It has a low-resonance veneered MDF plinth with premium metal turntable components and you can control Sonos volume and playback groups directly from the turntable. If you find yourself in need of a new means of enjoying your vinyl collection and want to push the boat out a little, this Victrola Stream Carbon Turntable definitely gets our vote here