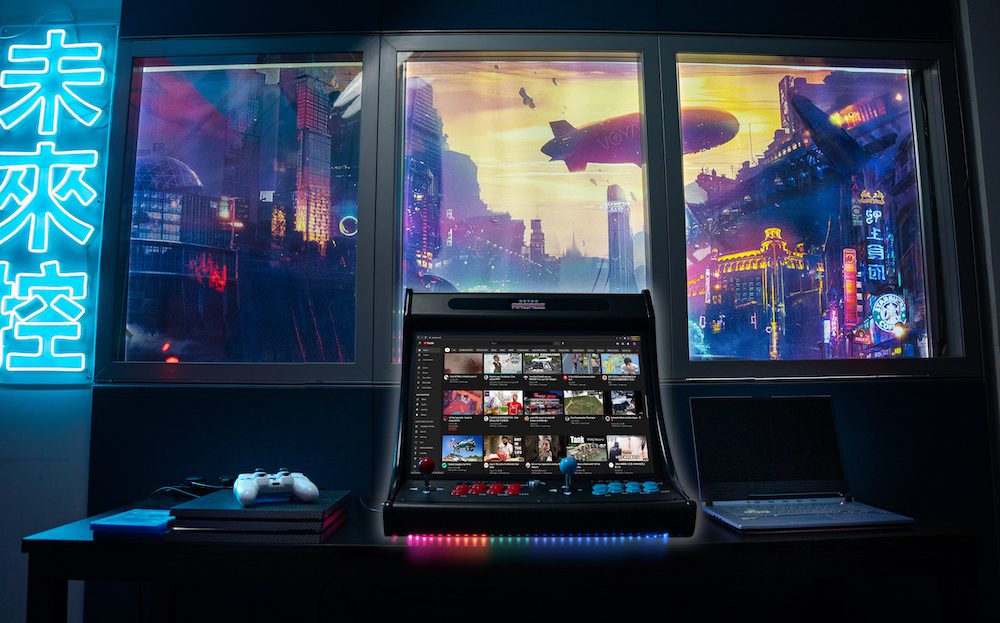 TANOSHIBE HOME ENTERTAINMENT ARCADE
f you grew up in the 80s and 90s chances are you experienced the golden age of arcade gaming and going to your local arcades was a thing of unadulterated pleasure. Well, if you're longing for those gaming highs again then you might just want to check out the Tanoshibe Home Entertainment Arcade which is funding over on Indiegogo as we speak. This impressive looking offering is nostalgia central for us and allows you to immerse yourself in the golden age of gaming on a retro platform with modern gaming hardware.
he Tanoshibe Home Entertainment Arcade on Indiegogo has an introductory price tag of just £554 which given just how much enjoyment there is to be had on this device, is a small price to pay in our humble opinion. Arcades were a magical place back in the day. The excitement when it is your turn to press start, the excitement when you beat the other side, the excitement when you clear the last level… rediscover that joy with the Tanoshibe Home Entertainment Arcade.
AWESOME ENTERTAINMENT
The Tanoshibe Home Entertainment Arcade is a wonderful gaming platform that allows you to enjoy classic gaming with the latest consoles that you already have – Switch, PS5, PC and even your phone. The impressive 24-inch HD display can screen-mirror gameplay from all your platforms, while the high quality, arcade level joystick controller will maximise your gaming experience and ensure you get the 80s and 90s vibe that arcade gaming was all about.
Everything is packed inside a wooden-paneled cabinet, which has an aesthetic inspired by the design of golden age gaming with neon-like lighting which will make this device the perfect centrepiece for your gaming or living room. The Tanoshibe Home Entertainment Arcade (from £554) is an all-in-one front end with over 40+ emulator cores built into a user-friendly interface. The ever-expanding arcade games library includes classics of all genres that will allow you to reminisce and play all of the classic retro games that you want.
The classic joystick-controller is one of the most instantly-recognizable features of the classic arcade game. It goes without saying, it is a major focus on Tanoshibe and we love it all the more for it here. The joystick has a smooth, seamless ball on top of a sturdy stainless steel arm and it can withstand button-smashing for years and it will support most 2-player games. You can screen mirror graphics by linking up your mobile devices to Tanoshibe wirelessly, almost instantly once set up. Experience mobile gaming on the full-sized screen like never before and you can evencreen mirror your electronic devices onto Tanoshibe to binge your favourite Netflix shows. Head on over to Indiegogo to bag yours for a bargain price now.