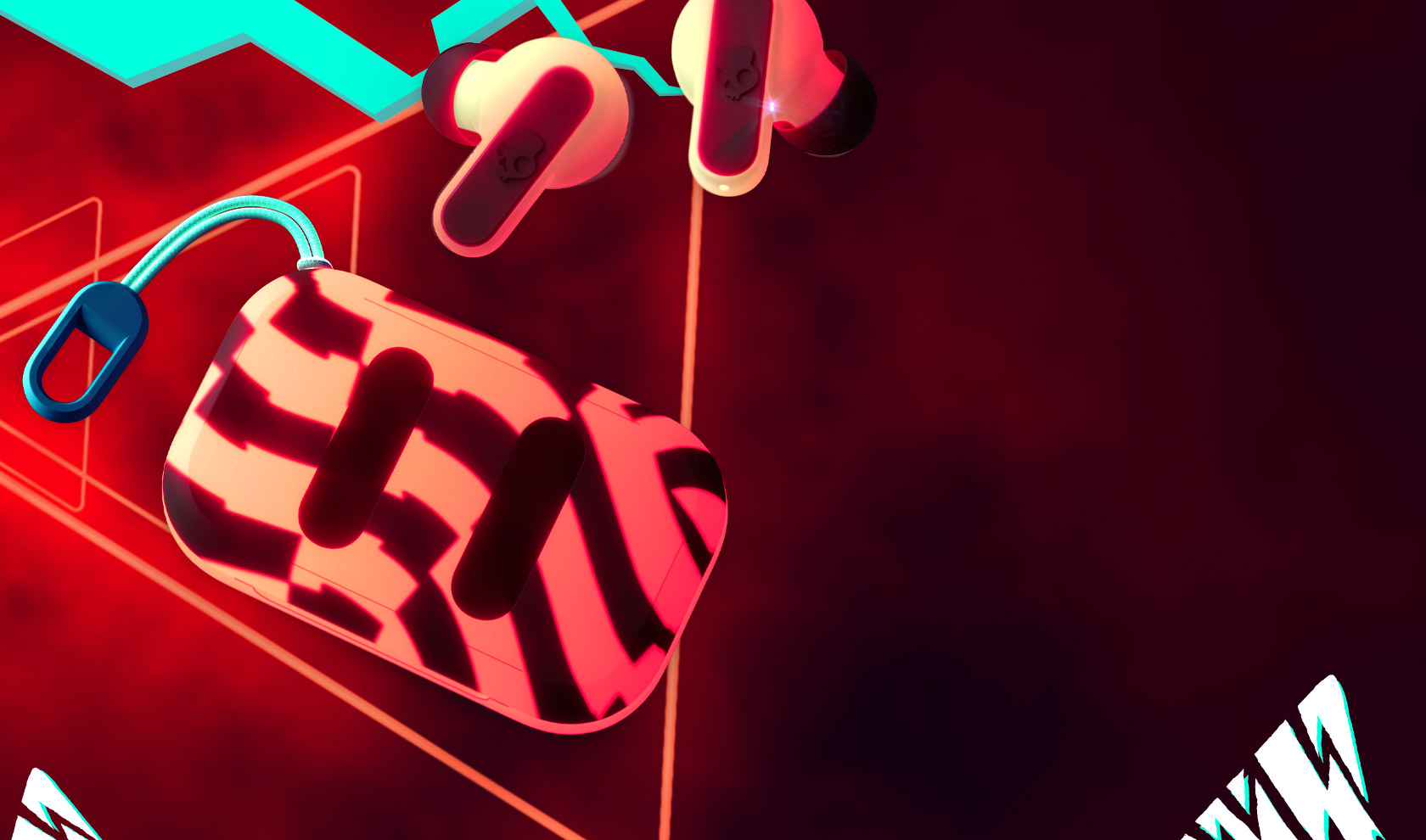 SKULLCANDY AND DORITOS BRING BOLD SELF-EXPRESSION TO GAMING WITH LATEST COLLABORATION 🧀
Limited-Edition SLYR Multi-Platform Gaming Headset and Dime 2 True Wireless Earbuds Feature UV-Reactive Graphics that Glow When the Lights Go Low
Skullcandy, the #1 selling brand in stereo headphones1 and true wireless earbuds2 under $100, announced today a limited-edition collaboration with Doritos, the #1 flavoured tortilla chip brand. The exclusive drop reimagines the Skullcandy SLYRMulti-Platform Gaming Headset and Dime 2 True Wireless Earbudsin Doritos Red with a zesty UV-reactive "blacklight" effect that looks right at home alongside dialed-in RGB setups. Ideal for gaming at home or on the go, the limited-edition Skullcandy x Doritos drop is available now for purchase exclusively on Skullcandy.com and will ship mid-February.
"Skullcandy and self-expression are synonymous and this drop is no different. Together with Doritos, we're adding a little flavour to a space traditionally saturated with muted colourways, allowing gamers to stand out from the competition," said Derek Steiner, Director of Global Brand Partnerships, Skullcandy. "The SLYR and Dime 2 are the ideal products for this collab, both accessible and packed with flavour so gamers can boldly be themselves. The duo provides the best of both worlds – SLYR for gaming at home and Dime 2 for on-the-go mobile sessions."
The newly-launched SLYR delivers rich, detailed audio, crystal-clear communication and all-day comfort. With premium audio drivers, SLYR delivers Supreme Sound and additional features designed to maximize the gaming experience. Next-level, in-game audio depth ensures that users not only hear enemies creeping up from behind but also the roar of the crowd. The ultra-compact Dime 2 earbuds are easy to carry for gaming on the go, and packed with features, including built-in Tile-finding technology so users never have to worry about losing their buds.
For more information on Skullcandy's gaming collection visit Skullcandy.com or follow the brand on Instagram, TikTok, YouTube, Twitter and Facebook.