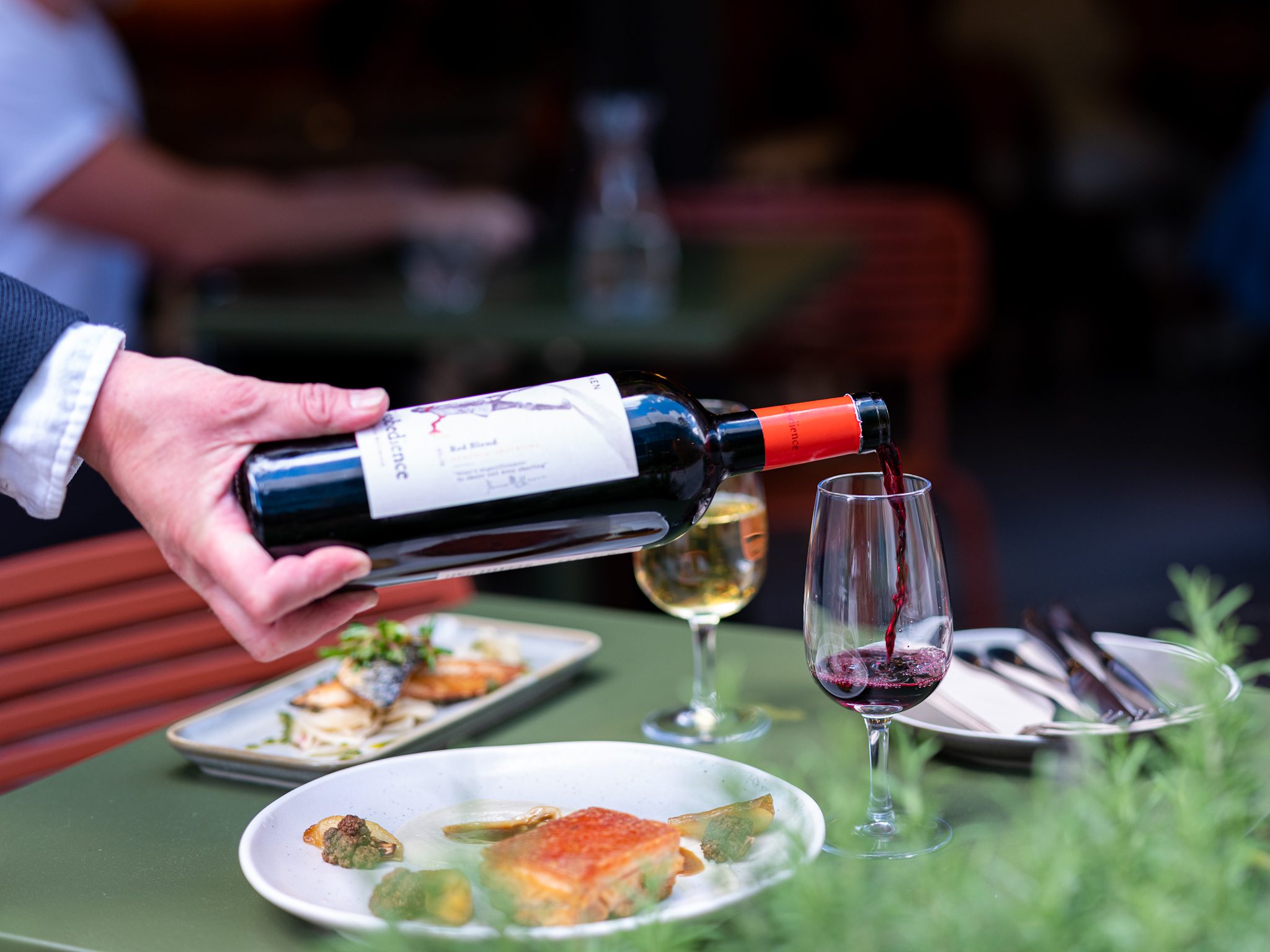 RAREBIT
RAREBIT all-day neighbourhood kitchen, bar and grocery store is now open in Elephant Park, Elephant & Castle.
A true gastronomic gem nestled in the heart of Elephant Park, expect a warm welcome with a home-from-home atmosphere, excellent wine and a brilliant food choice (plus a cute dog) 
Offering 55 covers inside and 16 on the terrace, RAREBIT is a celebration of modern British food, working with the finest local producers, serving coffee from Climpson & Sons, bread and pastries from Flor, fresh produce from Natoora, cheeses from Neal's Yard Dairy and rare breed meats from O' Shea's Butchers from London Smoke & Cure.  
The daytime brunch menu (served from 11am – 4pm) offers a selection of quality sharing dishes including Grilled peach, burrata and thyme; Shakshouka – poached eggs in a rich tomato sauce with herbs and spices; Breakfast hash with a choice of chorizo or halloumi and, of course, its staple Rarebit! 
While Elephant Park also attracts the likes of families and children with its 'Elephant Springs' and large surrounding sandpits, Rarebit ensures to cater to young kids with their own mini menu of sausage, beans and mash, cheese on toast and ice-cream.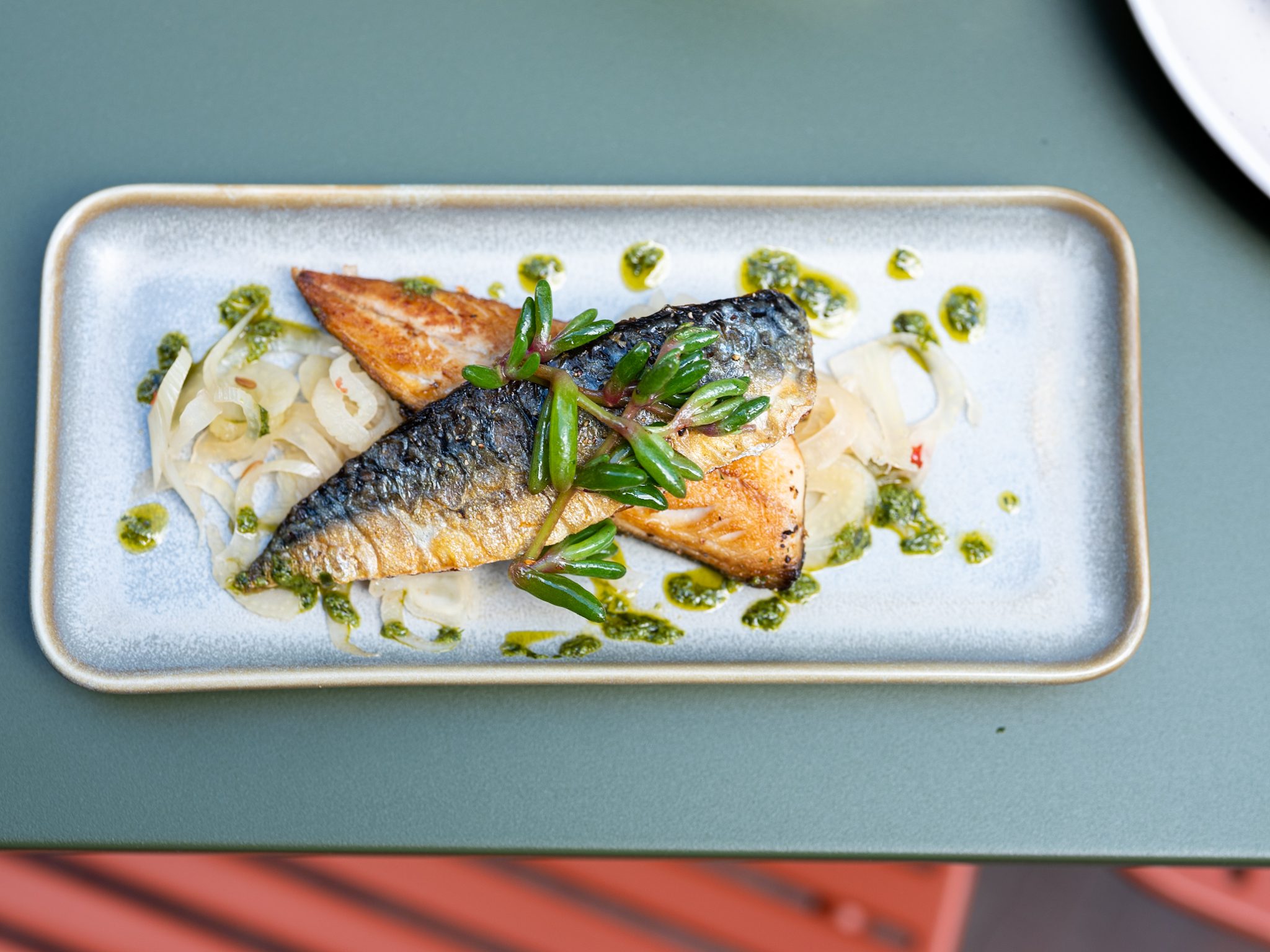 An expansive evening menu is offered to guests from 6pm – 9:30pm, featuring decadent small plates like Scallop and 'nduja mac and cheese with crab bisque,alongside more substantial plates – from a hearty Pork belly, crackling, caramelised apple, cauliflower purée and red wine jus to its delectable, Seared mackerel fillet, with pickled fennel, salty fingers and herb oil. 
Saturday paves the way for Rarebit's delicious brunch, offered between 10am – 4pm. Choose from all the classics, whether you fancy a Full English breakfast, a tasty Avocado & poached eggs on toast or a staple Eggs Florentine, there's a dish to appeal to everyone's palette.  
For the ultimate weekend special, the restaurant provides a generously priced combo of a glass of Deveaux Grande Réserve Champagne, half a slice of house rarebit, and your choice of any brunch dish for just £25.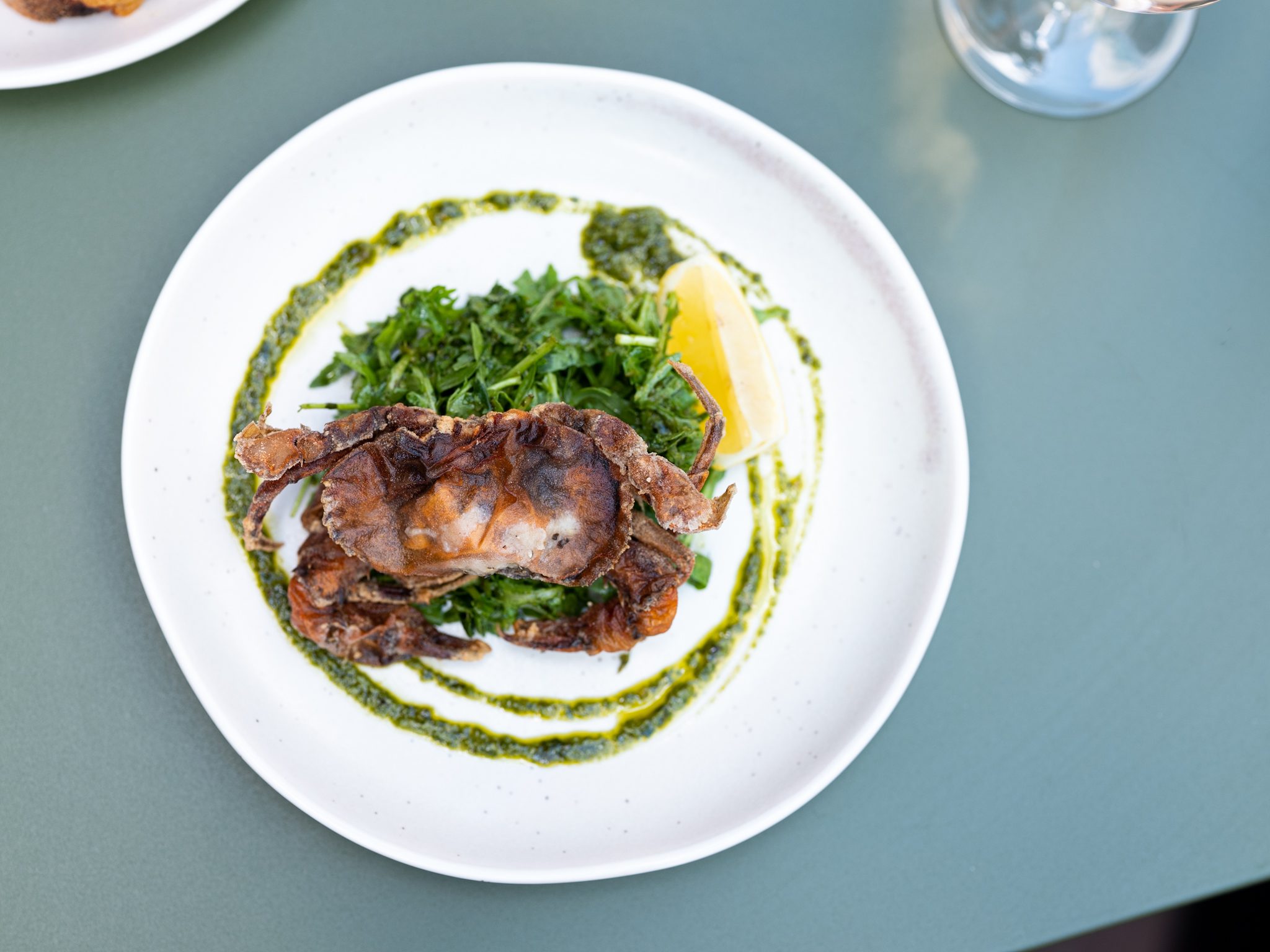 RAREBIT DRINKS  
The extensive drinks menus focus on a range of craft beers, with the draught offering from London Beer Factory, alongside an array of classic cocktails as well as Rarebit's signature Welsh Negroni (red vermouth is replaced with Afon Mêl cherry mead). The wine selection is available to either take away from the grocery section, or to drink in for a modest corkage charge, allowing customers to sample some excellent wines at pocket-friendly prices. 
Wine highlights include Gavi di Gavi, 'Lugarara', La Giustiniana, Piemonte, Italy 2021 
More (£23 from the Grocery or just £38 to drink in); a lovely orange wine – Matic Postopoma Orange, Slovenia, 2021 (£22.5 take out, £37.5 to drink in); and `Costadune` Frappato, Mandrarossa, Sicily, Italy 2020 (*available chilled), (£16 from grocery, £31 to drink in).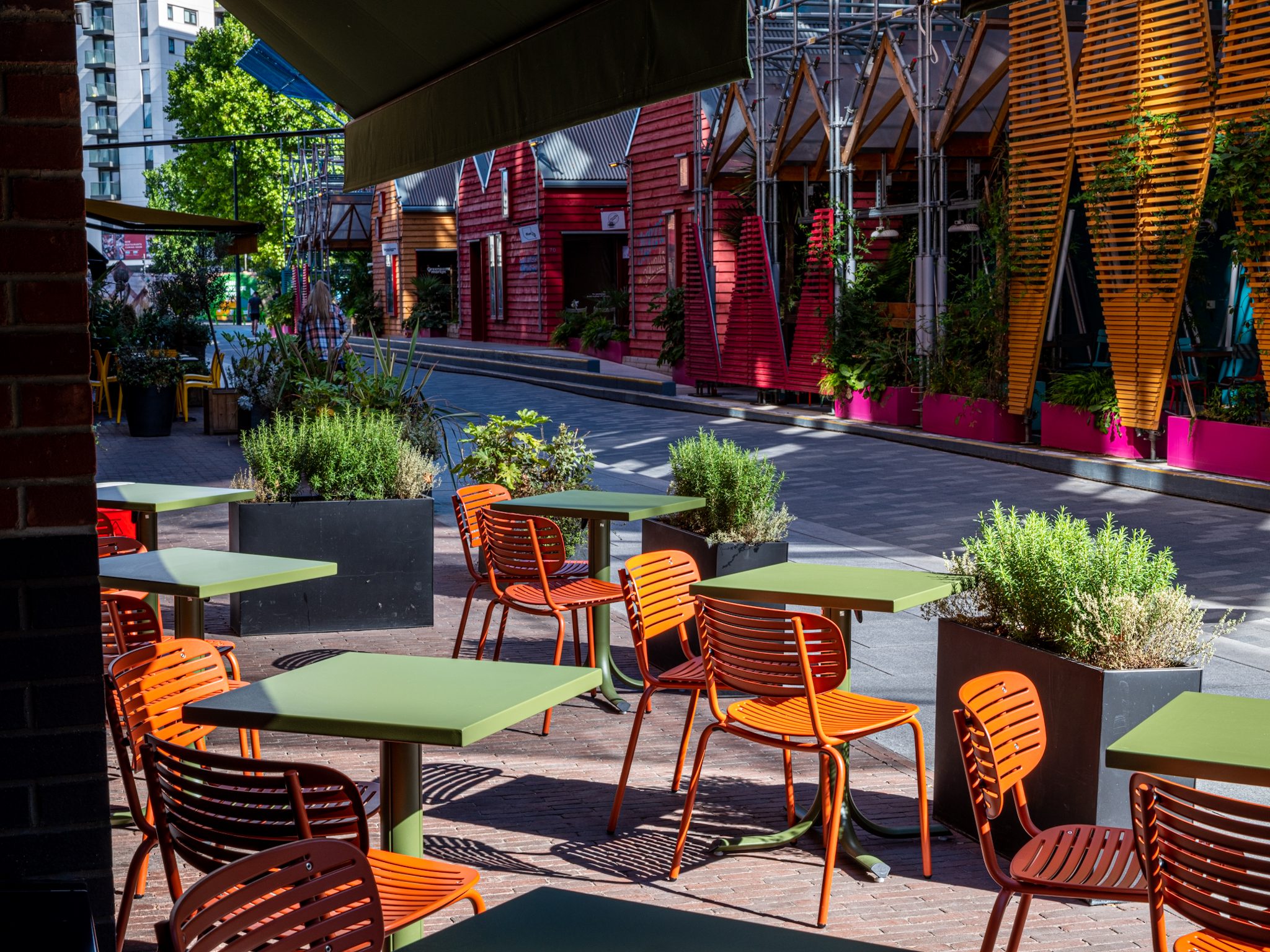 RAREBIT HEAD CHEF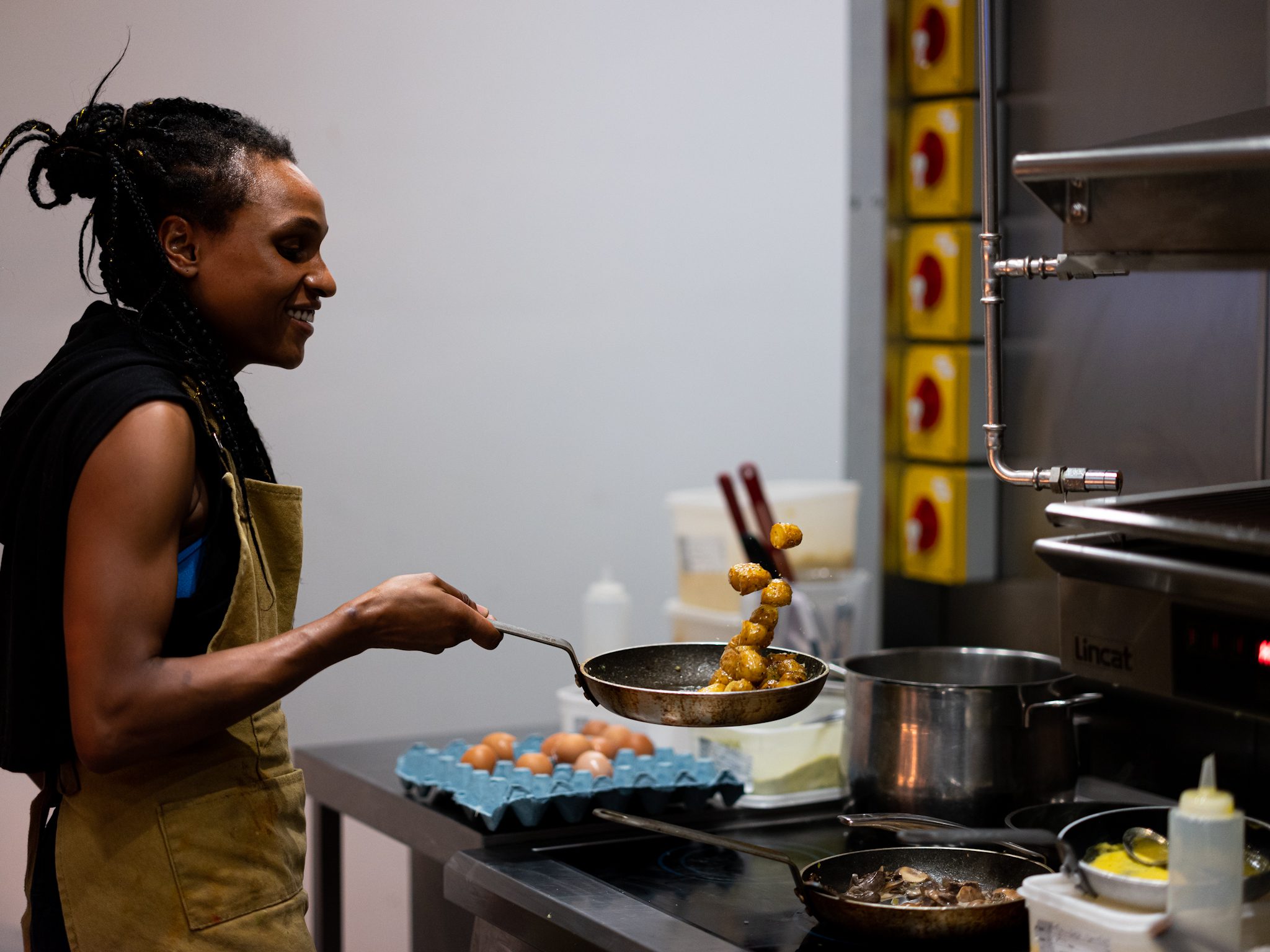 The mastermind in the kitchen is Head Chef Liv Lionel, who explores what Modern British cuisine means to her as a young British Caribbean woman. 
Chef Lionel made a name for herself in Brighton as opening head chef at Lazy Fin, and as head chef at the highly regarded vegetarian and vegan pub, The Prince George. With her experience working at The Breakfast Club, The Flour Pot Bakery, and as pastry chef at Hotel du Vin, her wealth of knowledge and experience has helped to deliver a delicious all-day menu at Rarebit with some truly creative and inventive dishes.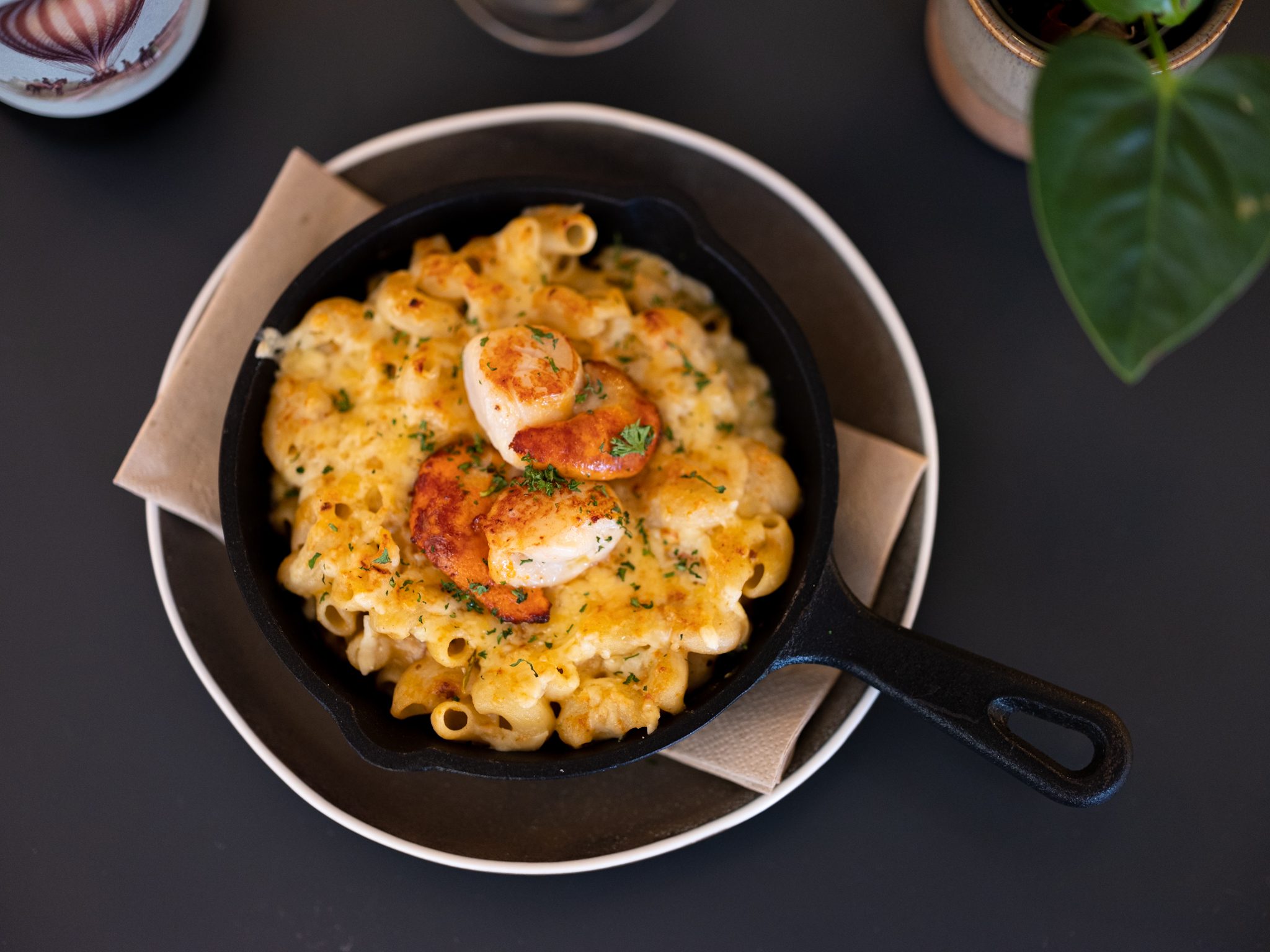 She has also contributed to several cookbooks including 'KINSPIRATION' by well-known zero waste chef Fatima Tarkleman; a book focussing on race and heritage, in which chefs share recipes from within their families that have had a formative influence on their approach to cooking.  Liv's contribution to the book draws on how she used to make salt fish fritters with her grandmother, which she has now adapted into salt fish arancini on the Rarebit menu. (the arancini aren't on the menu – the recipe is Liv's contribution to the book) 
As a gay woman who rapidly rose to the position of Head Chef, Chef Lionel is also a vocal proponent of challenging the all-too-often toxic environment of kitchen culture. 
Rarebit founders Mark and Will commented, 'We're thrilled to be part of the regeneration of Elephant & Castle and this exciting development and want to create a lively, friendly and relaxed atmosphere for locals, as well as drawing those from further afield who will come to witness Chef Lionel's passion for producing creative and unique dishes.'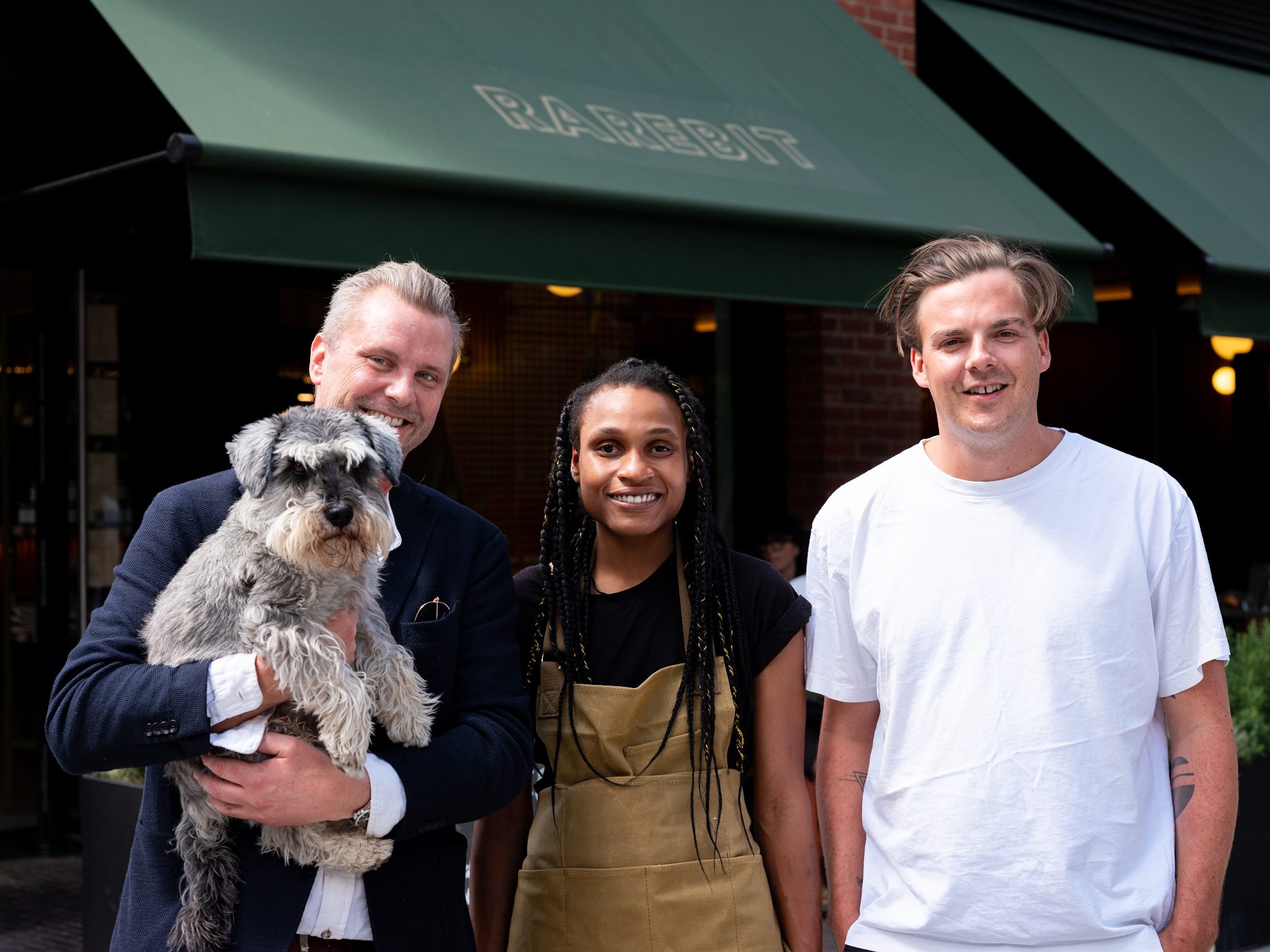 The pair continued, 'A commitment to quality and provenance runs through everything we do, so we're delighted to have brought together such a strong team that share this ethos, and to be working with fantastic local producers and suppliers that allow us to deliver our Rarebit dining and shopping experience.' 
https://www.rarebitfood.co.uk/