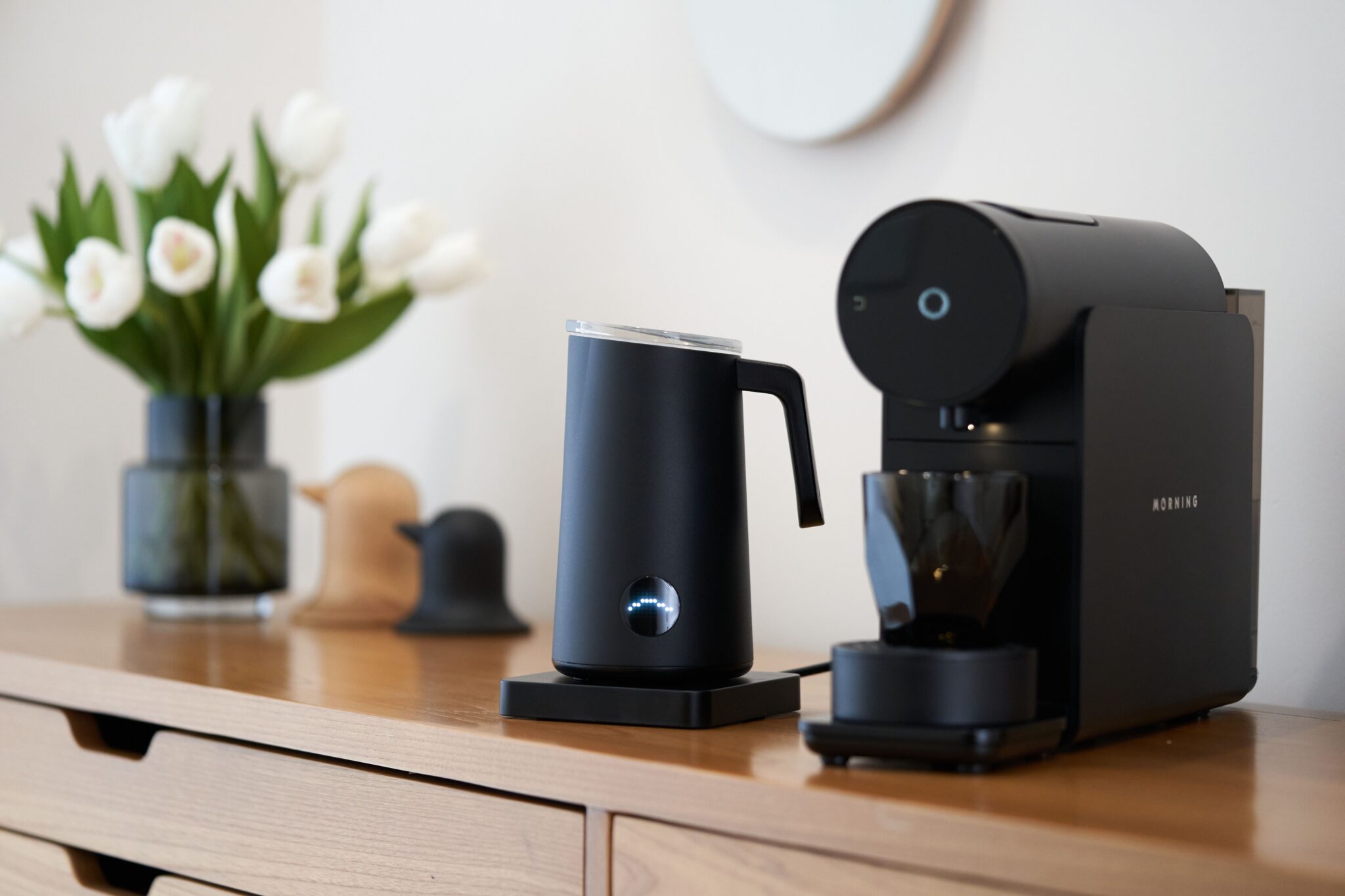 SUBMINIMAL NANOFOAMER PRO
Kickstarter is invariably a goldmine for finding coffee-related awesomeness and so it has proven once again with the NanoFoamer PRO from Subminimal. Taking the crowdfunding platform by storm, with well over $500k in funding already, this clever bit of kit allows you to prepare premium microfoamed milk for your coffee at the touch of a button.
With early-bird pricing of just $112 during the Kickstarter campaign, it's not hard to see why the NanoFoamer PRO from Subminimal is flying off the shelves and it is a first-of-its-kind appliance for preparing premium microfoam milk at home. It's the easiest and most satisfying way to create premium textured foam for your favourite beverages.
Courtesy of the NanoFoamer PRO, you will be able to speed up your workflow by synchronising your milk heating and foaming alongside your espresso preparation so both are ready at the same time. This makes sure your espresso crema is still intact when your microfoam is ready and you can create the perfect cup of coffee to enjoy or serve to family and friends. Don't be surprised if they think you've got a barista squirreled away in your kitchen.
When using this innovative device, you can say goodbye to the need for expensive, high-maintenance equipment and specialised skill-sets. A premium cafe-quality cappuccino is now within everyone's reach regardless of how you prepare your espresso: handheld, lever, pod machine, automatic, Aeropress, mocha pot, or whichever espresso maker you love. And it's all thanks to the NanoFoamer PRO on Kickstarter.
Getting wonderfully and deliciously smooth microfoam couldn't be easier with the Subminimal NanoFoamer PRO. Start by adding milk to your chosen flow controller and select your desired program. Finally, pour your latte art and enjoy your coffee. Easy as 1, 2, 3. If you haven't yet tried pouring latte art, you don't know what you've been missing out on. It's incredibly fun, challenging, rewarding, and a great way to wow friends and light up your social media. And, with the NanoFoamer PRO it's more achievable than ever before. Head over to Kickstarter to grab yours for the bargain price of just $112 now.