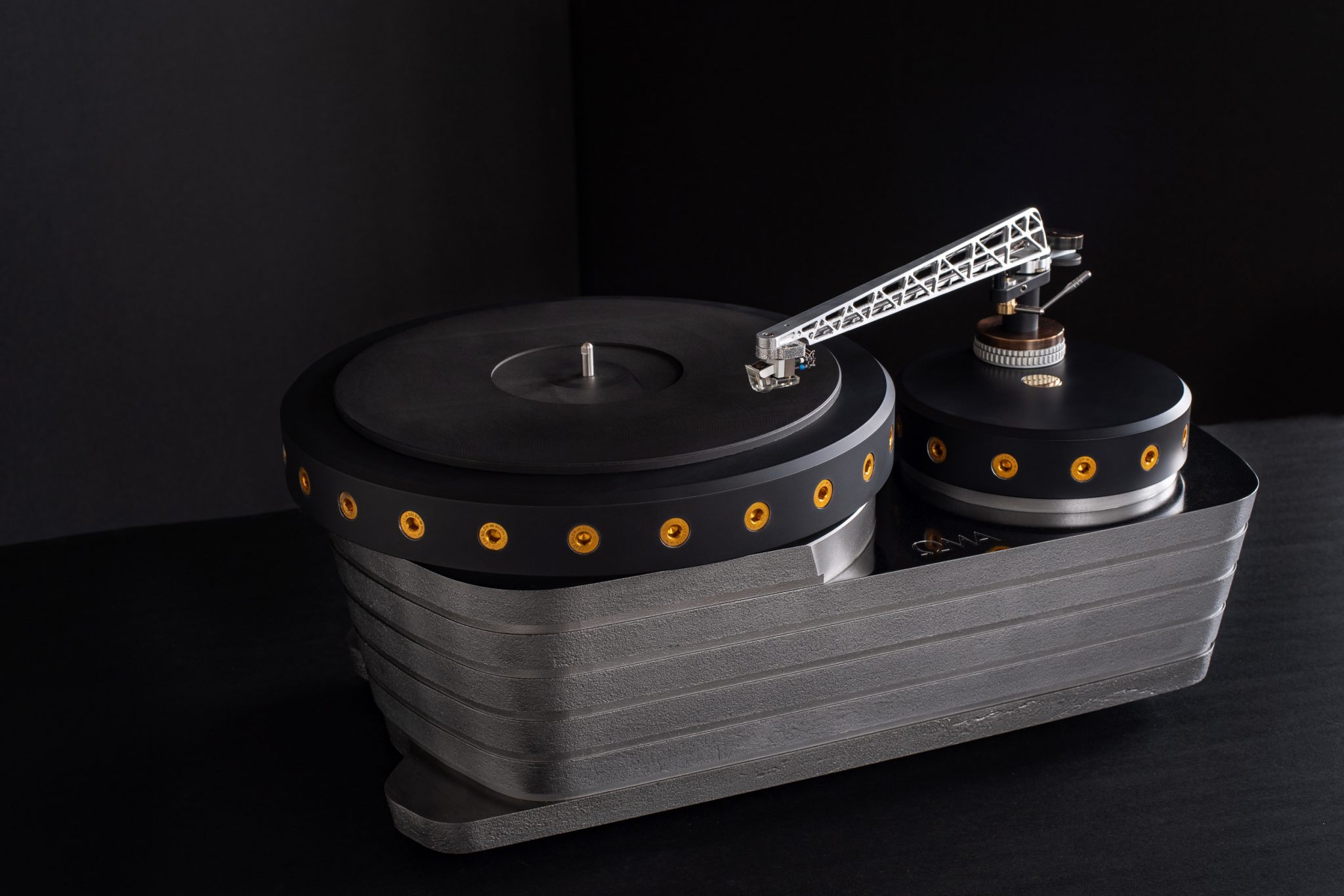 OSWALDS MILL AUDIO K3 TURNTABLE
If you've got an extensive vinyl collection and looking for that special device on which to play it, you might just have found it in the shape of the K3 Turntable from Oswalds Mill Audio. This extraordinary looking bit of kit has a mighty impactful design aesthetic and it is quite unlike anything we've encountered before here. It is a seven year long project to create and redefine state of the art for vinyl playback. And, from what we can see, it has certainly been worth the wait.
The Oswalds Mill Audio K3 Turntable aims to set a new benchmark for what the turntable can be and do. To achieve this, it involved an international collaboration with the world's top experts in direct drive turntable design, motor control, and tonearm technology. And, as you can see, the end result is one spectacular looking turntable which will undoubtedly do your vinyl collection justice. The K3 is truly a "from the ground up" brand new design in every aspect and will wow you with its performance prowess.
Form Follows Function
The K3 Turntable has no extraneous elements, and boasts a cast iron chassis that has a minimum number of parts, composed of hypo eutectic or grey iron with high graphite content, itself internally moulded with hollow chambers filled with a special liquid and particulate matter which has been chosen to dampen and absorb vibrations. The innovative external appearance of the chassis, which showcases the casting process, is in contrast to all other turntables on the market which are merely machined out of a solid block of material.
The finished, machined and polished cast iron chassis of the Oswalds Mill Audio K3 Turntable along with the platter and armboard is coated with a ceramic finish that has been developed for use on firearms and high performance vehicle components so it's just about as robust as it comes. It features a motor that is more powerful than anything ever used on a turntable, and considerably more precise. Oswalds Mill Audi build their motor using components which are otherwise found on the US military's anti ballistic missile defence systems, nano manufacturing and photo lithography machines and deep space telescopes.
The motor of the K3 Turntable consists of a massive 25mm main bearing spindle riding in a pressurised oil column with an inverted bearing which makes it accurate to molecular tolerances. The design of K3's mechanicals is the work of a team led by Richard Krebs in New Zealand, the worlds' leading name on direct drive turntable technology, and involved over 1100 hours just to program the motor control system down to arc second speed accuracy. Impressive stuff indeed.