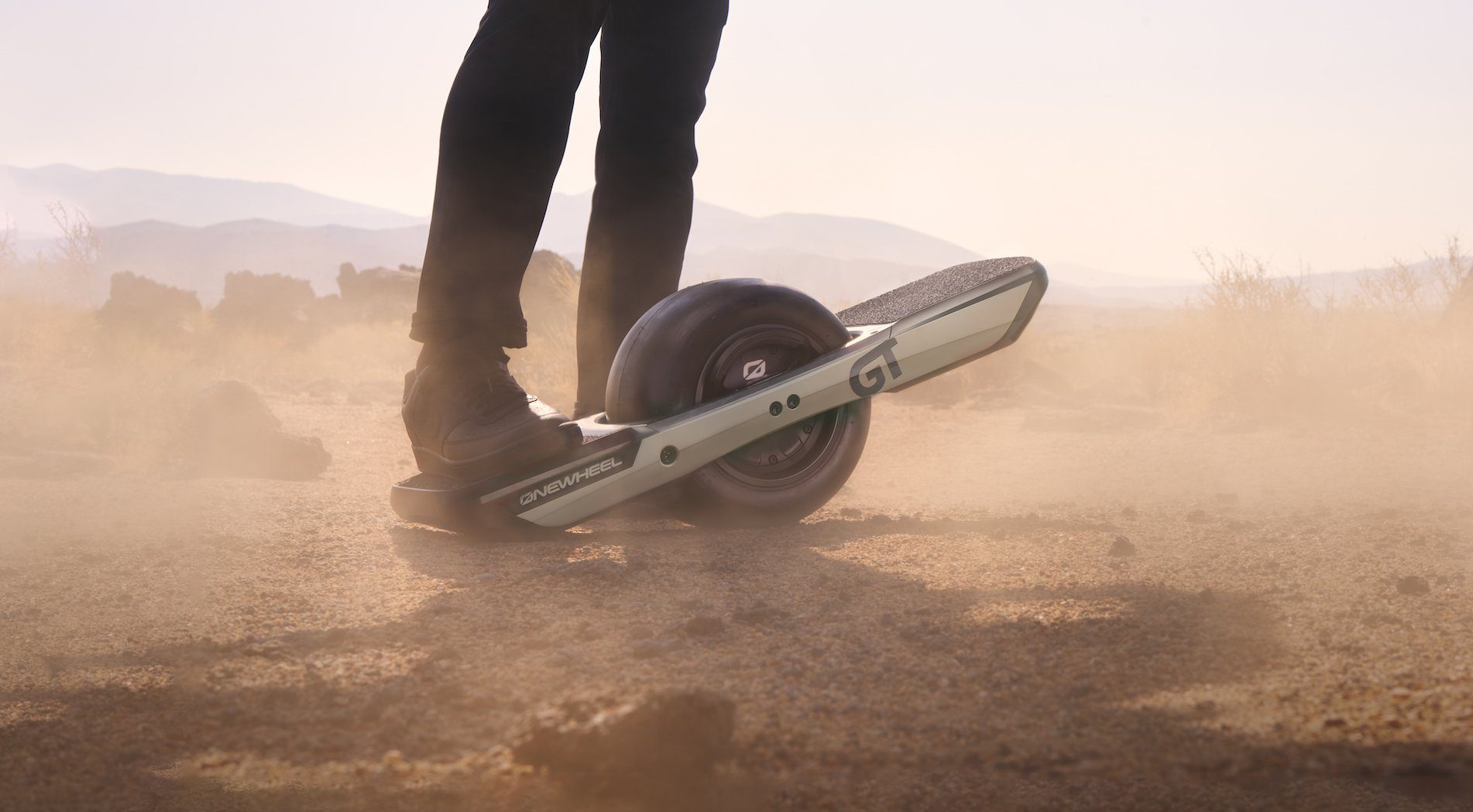 ONEWHEEL GT
This latest incarnation of their awesome, electric steed takes things to a whole new level and is chock full of a load of new features which ramps up its performance exponentially. It boasts a higher voltage for more power, torque and dynamic performance at all speeds. Welcome to that 3 horsepower life.
The OneWheel GT has up to 32mi/52km on a single charge which now means that riding a full day without a recharge is now a real possibility. With prices starting at $2200 for the GT, it doesn't come cheap but for urban exploration and getting around your city in style, it is a small price to pay in our humble opinion here. This fantastic looking machine has concave footpads, grippier grip tape, and a custom tire profile which all come together for even deeper carving and more boardfeel. Win, win.
RIDE TO VICTORY
The first thing you'll notice with the OneWheel GT over its predecessors is a totally redesigned control system that uses higher voltage for more power, torque and dynamic performance at all speeds. And, let's face it, who doesn't like more voltage? The state of the art 21700 batteries provides peak performance across the state of charge so you can get after it wherever your adventures take you. Go farther, experience more and look cool whilst doing it with the OneWheel GT.
An exceptional looking machine, the OneWheel GT (from $2200) will definitely turn heads everywhere you go and it takes carve-ability to the next level. This new OneWheel-specific tire with rounder profile gets you from rail to rail for that powder day feel and it is a sheer, unadulterated pleasure when you hit top speed on this thing and you whizz down dirt tracks and urban landscapes aplenty. The GT features concave front and rear footpads for maximum comfort and control and aggressive grip tape for maximum traction.
Brighter LED lights with 300% more lumens than previous models and featuring new Highbeams for maximum visibility, it's all about seeing and being seen with the OneWheel GT. Every element of the GT from OneWheel has been completely redesigned to make the world's most refined shredding machine. Built like a tank, assembled with care and precision in the USA, this is going to leave you impressed with its visual impact and performance. You can sync to your board from the OneWheel App to customise the way your board rides, check your battery status, connect with friends and more.