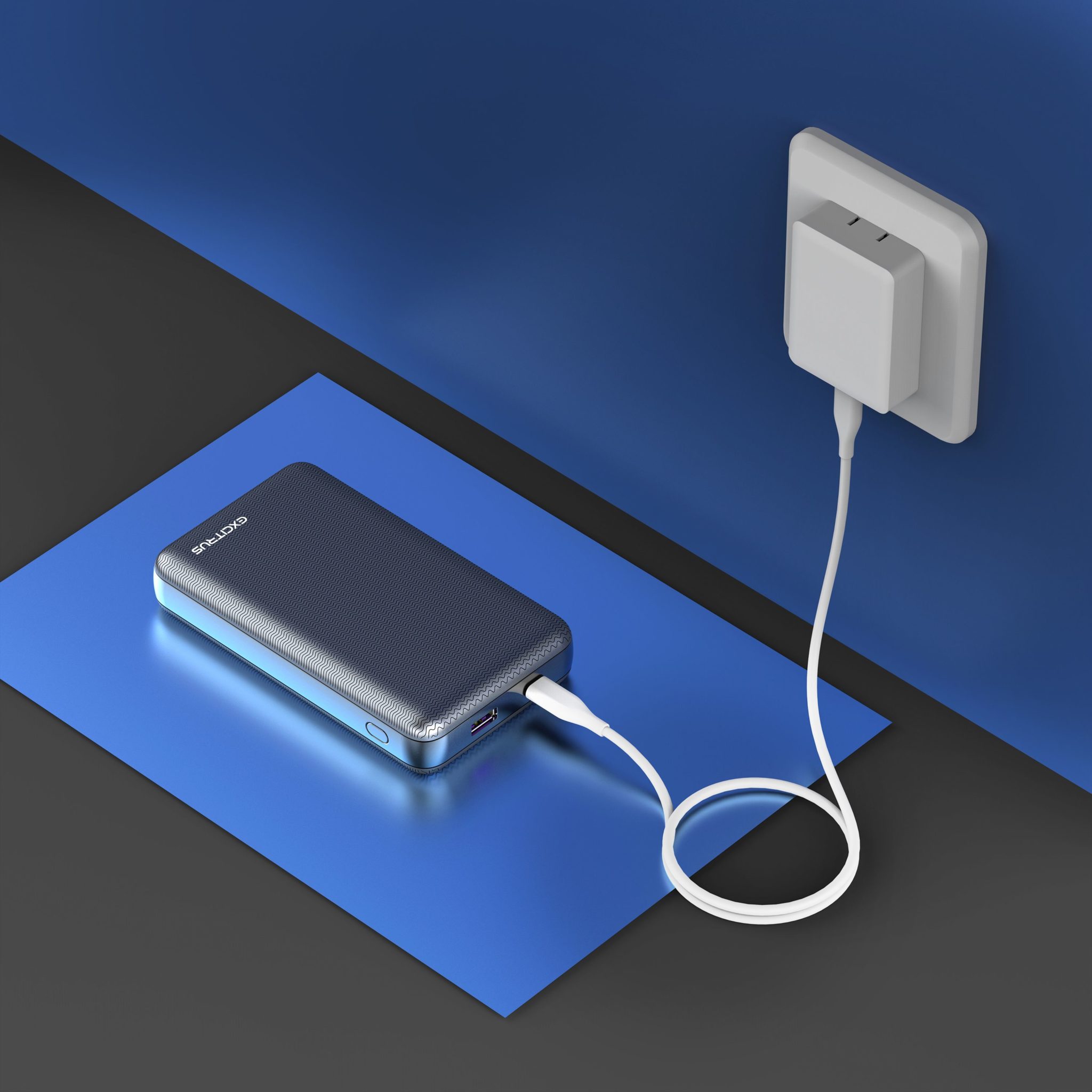 EXCITRUS
Launching its slim and super-fast charging 105W 18000mAh Power Bank Ultimate
Experienced mobile charging specialists EXCITRUS, who has a strong history of developing the latest technology in PD chargers and power banks and previously worked with well-known tech brands, is today pleased to announce the latest product in its charging series, the 105W Power Bank Ultimate. Designed to provide super-fast portable charging and Power Delivery (PD) for MacBook Pro, iPad Pro, iPhone, Laptops and Other USB Devices, it is small but powerful. The new power bank is one of the smallest in the market with around 100W power output and retails for £81 on the EXCITRUS store.
With new mobile devices having longer battery times – such as the iPhone 14 series claiming 20-29 hours for video playback/80-100 hours for audio playback and the M2 MacBook 18-20 hours of battery life – changes to power banks need to be made too. Traditionally, most power banks have been designed to be "enough back up power for a mobile phone", however this seems to be changing to an "emergency power source for a phone and a laptop". Now it is becoming essential to have a power source which is higher but not clunky and heavy so it can be carried in a bag on the go.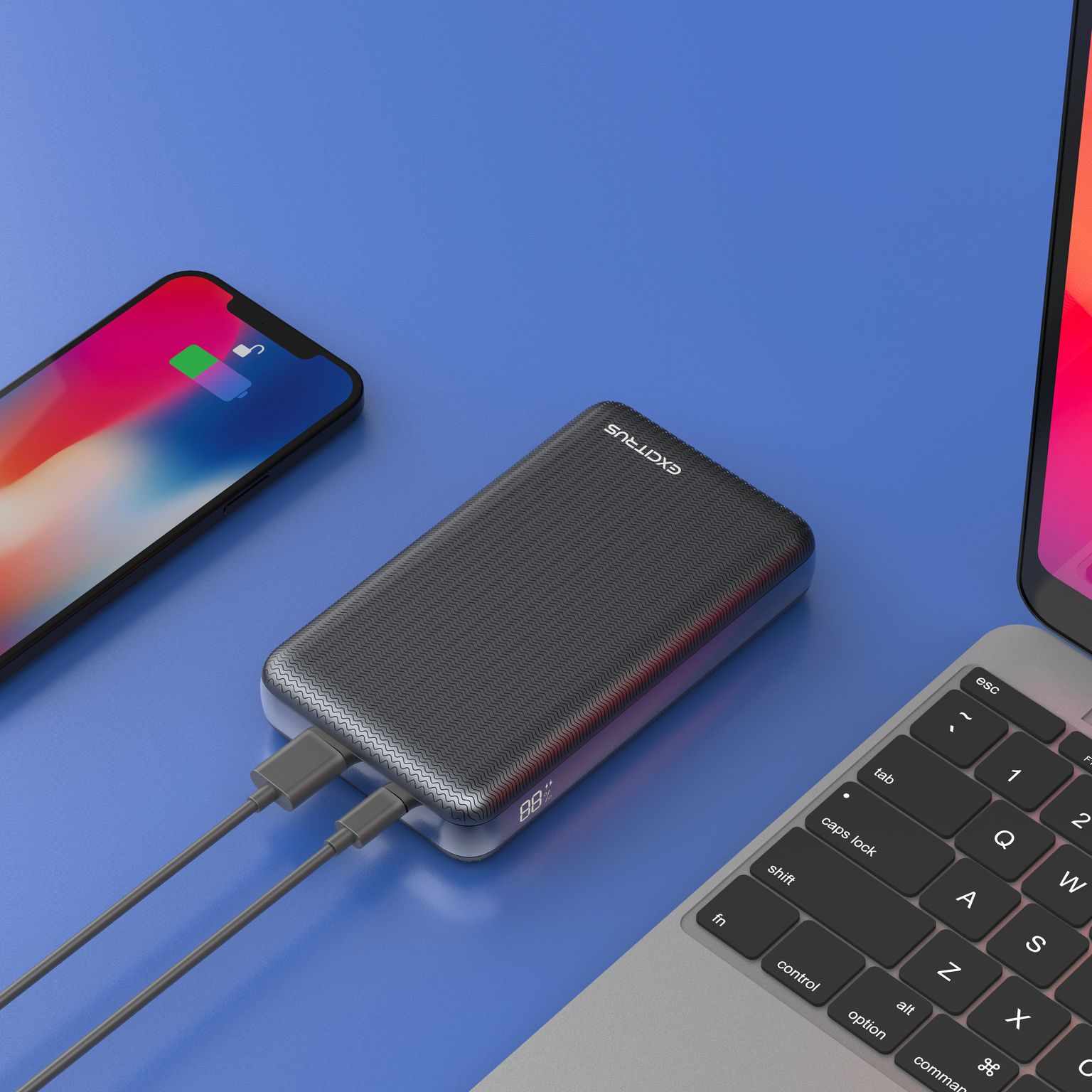 Thankfully, the new Power Bank Ultimate from EXCITRUS is one of the smallest (5.6 x 3.2 x 1 inches and 0.65lbs) available on the market with around 100W power output. This is in comparison to most PD power banks (PD45W or above) which have 20,000mAh-30,000mAh battery capacity and are very heavy and bulky. With a capacity of 18,000mAh, it is around the size of the latest iPhone and – unlike competitor power banks which share the output power and lower down the power output of each socket – the Power Bank Ultimate is designed to have two independent output power sources through USB-C(87W) and USB-A(18W) which supports Quick Charge 3.0 protocol for highspeed charging. This makes it perfect to charge laptops through the USB-C socket(87W) and charge a phone through the USB-C socket(18W) with no compromise of output power during simultaneous charging. It is able to quickly charge a MacBook Pro 13" up to 60% in 1 hour, similar to that of the original Apple power adapter.
Manufactured with A+ grade premium battery cells, the Power Bank Ultimate guarantees at least 1000 recharging times, which is three times more than most other power banks. It also features 8 level safety protection for peace of mind with no worries about ruining a phone or laptop with fire or explosion. These include: input overcurrent protection, output overcurrent protection, over-discharge protection, overcharge protection, output short circuit protection, over-voltage protection, temperature monitoring protection and under-voltage protection.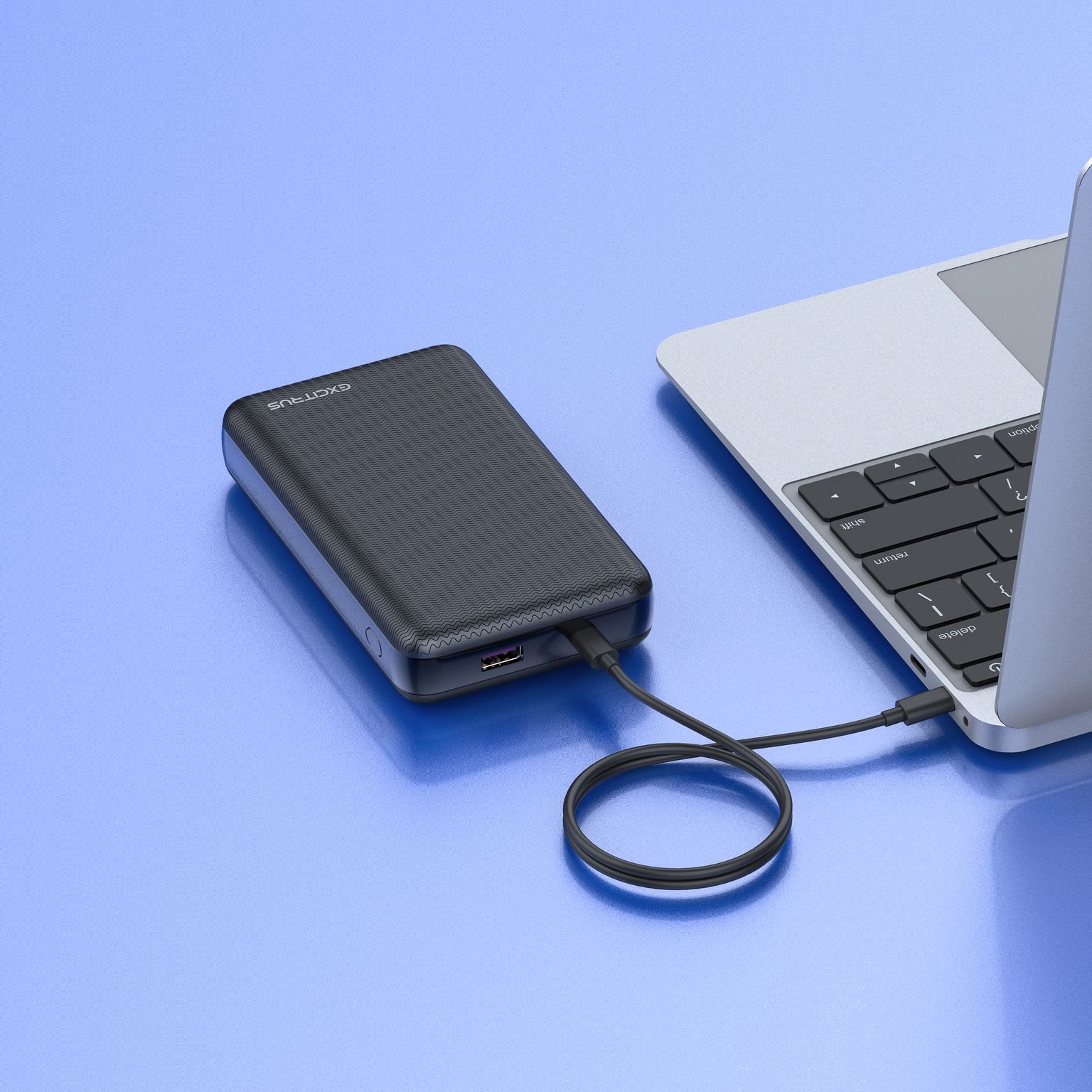 The Power Bank Ultimate also has a Bluetooth device charging mode for charging an Apple Watch and TWS and includes a Digital Display to ensure it is always juiced up. Two cables are included in the package with a USB-A to USB-C and a 100W USB-C to USB-C cable with licensed E-market chipset inside to ensure safe and fast charge charging. Cables without the chipset are limited to a power delivery of only 60W max).
The EXCITRUS 105W Power Bank Ultimate for super-fast portable charging and Power Delivery is available for £81 on Amazon and the EXCITRUS store.