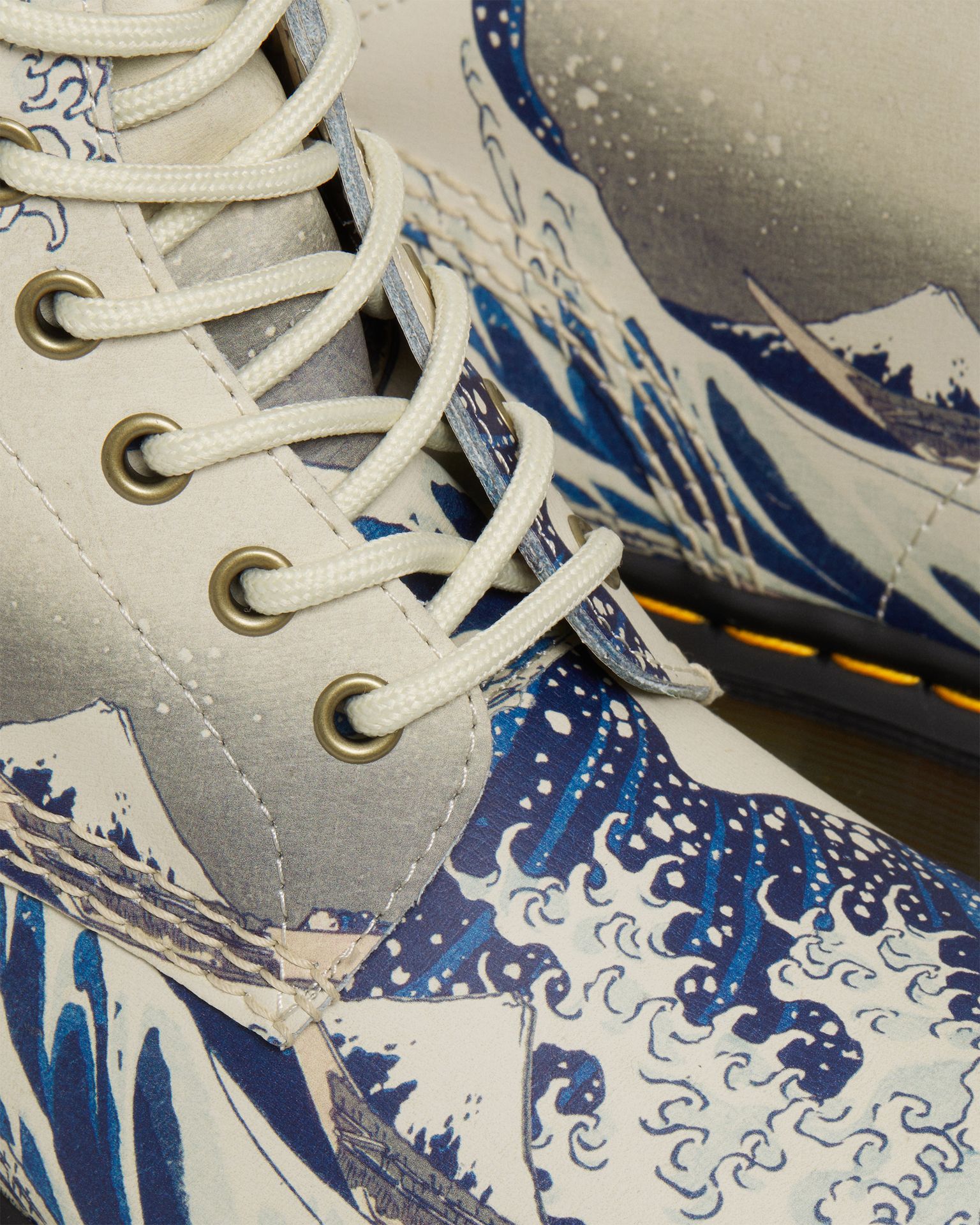 Dr. Martens x The Met
NO CRITICS. NO WALLS. NO RULES. DR. MARTENS PARTNERS WITH THE METROPOLITAN MUSEUM OF ART TO CELEBRATE HOKUSAI'S '36 VIEWS OF MOUNT FUJI' SERIES
Hokusai's work transcended class structures and geographical borders — defied elitism and engaged the masses. This collection pays homage to his famous work on a new canvas: the Dr. Martens silhouettes that broke the mould. Dropping this November.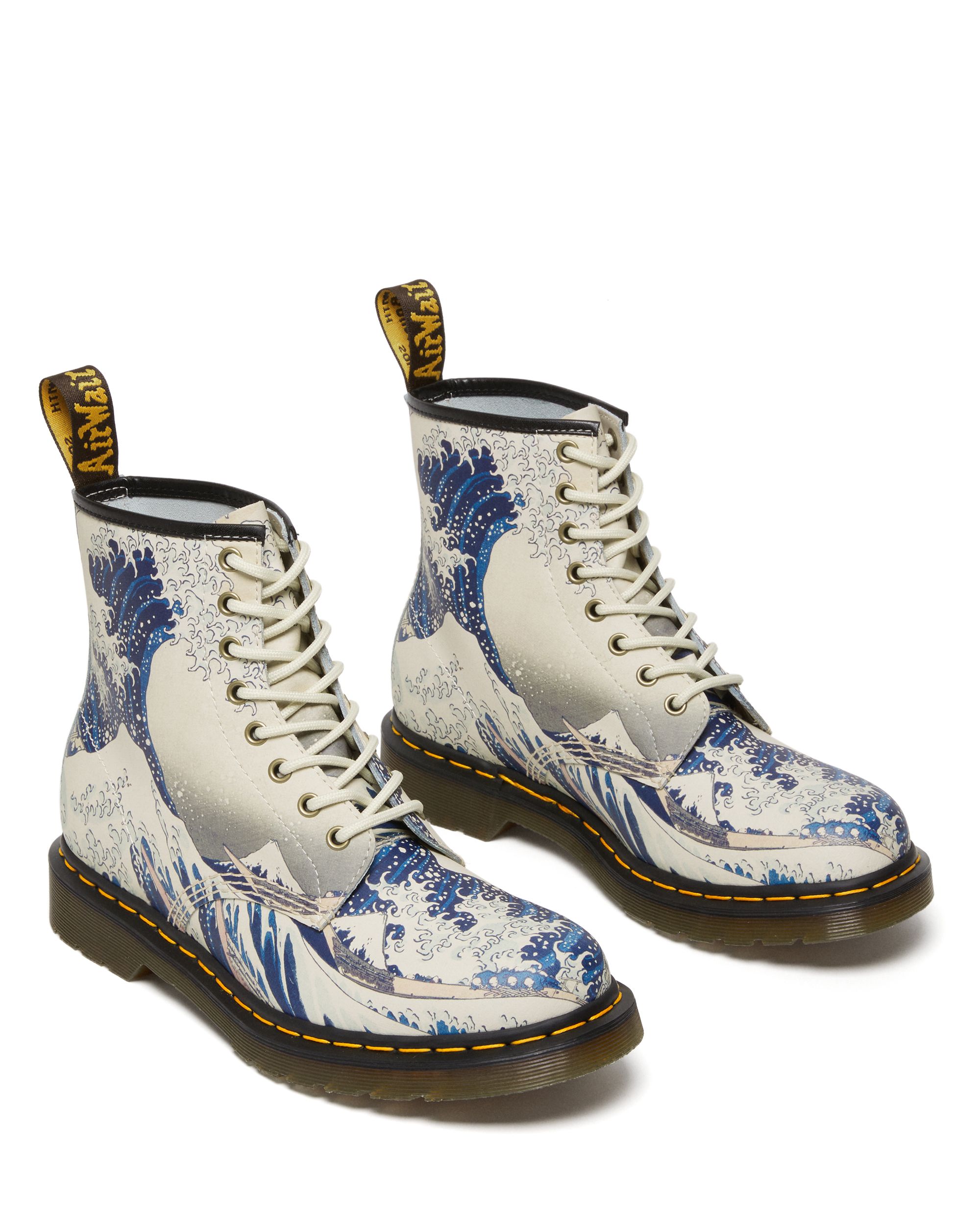 By the time Katsushika Hokusai began work on his '36 Views of Mount Fuji' at 70, he had already reinvented himself countless times. He blazed a trail that gave ordinary working people a new level of access to the art world. The mass production of Hokusai's woodblock 'ukiyo-e' prints ensured that art was no longer restricted to high-status elites.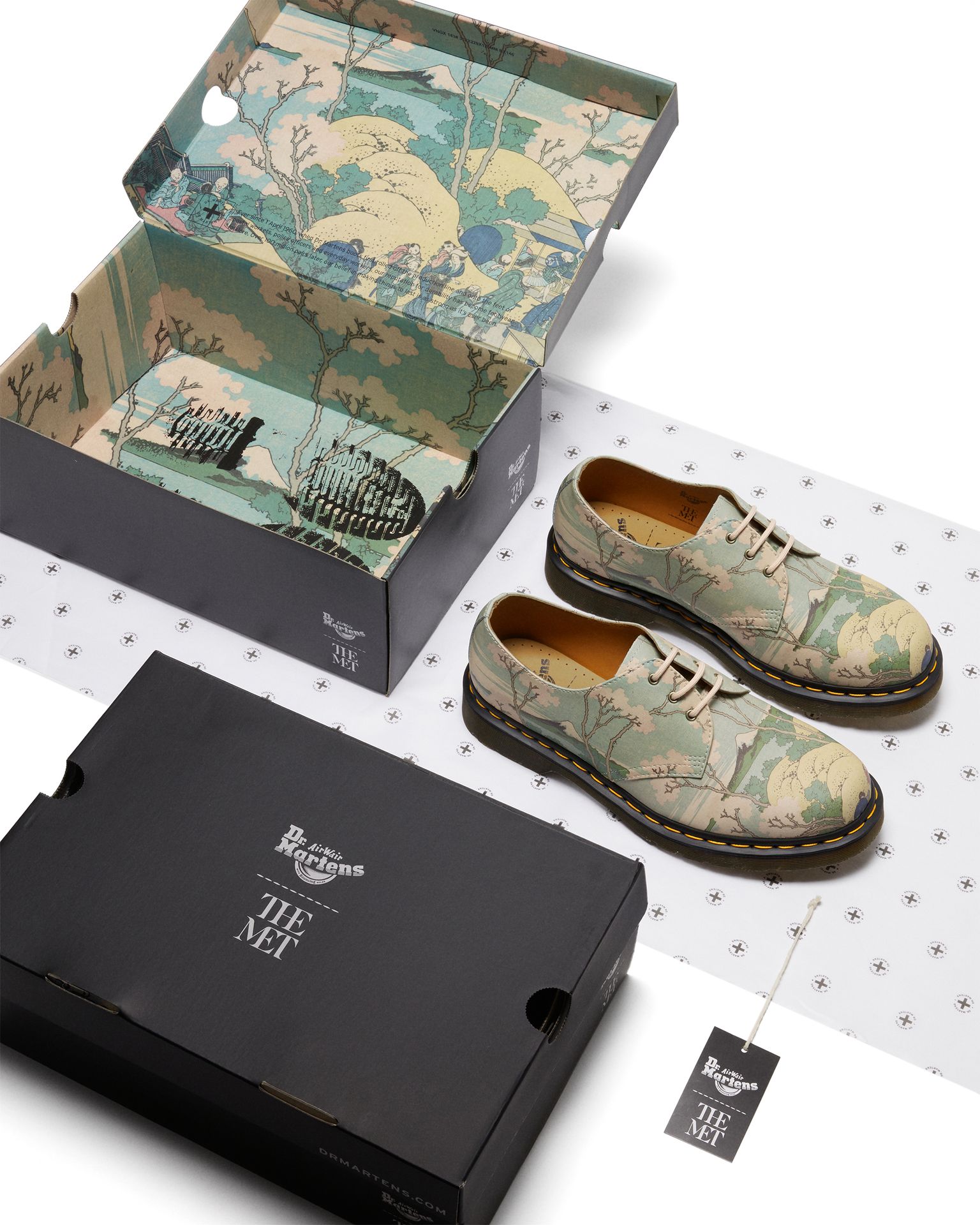 Katsushika Hokusai's most well-known image, 'Under the Wave off Kanagawa', also known as 'The Great Wave', perfectly captured the energy and potential of a single moment — and has since developed a life force of its own. Our first collaboration with The Met is a tribute to the enduring energy and inspiration of Hokusai's work — with our Original Icons offering a new canvas. Stages, pavements and factory floors are our gallery — our wearers are collectors. Art should be seen everywhere. And our boots and shoes have miles to go.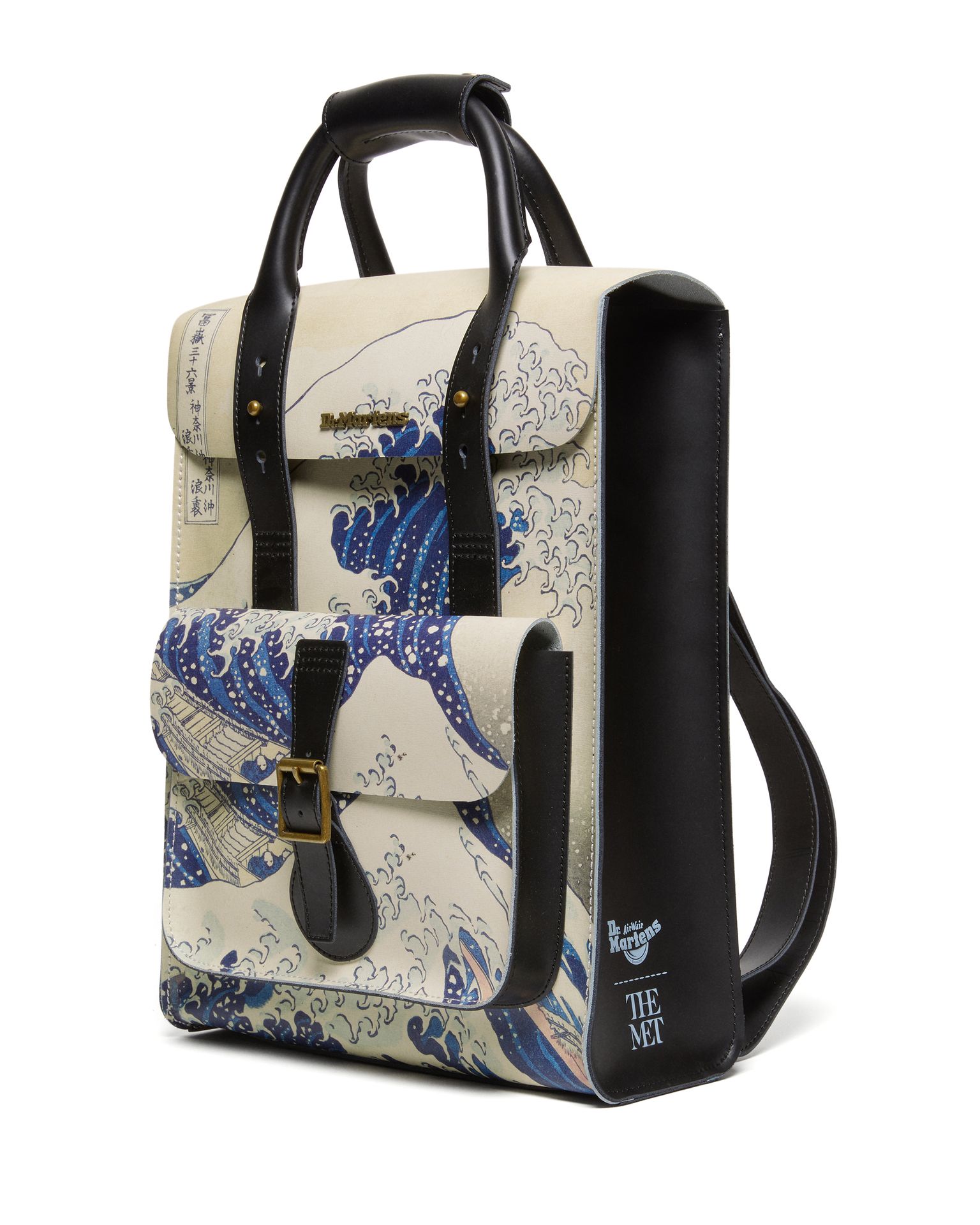 The Met 1460 boot is printed with 'The Great Wave' and pays homage to the world's most recognisable piece of Japanese art. Built from Masterpiece, a coated leather with a fine grain texture designed to imitate a canvas, the boot is also detailed with antique gold eyelets and tonal laces with antique gold tips. Built ready for anything on our durable DMS sole and marked by our signature yellow stitch and heel loop.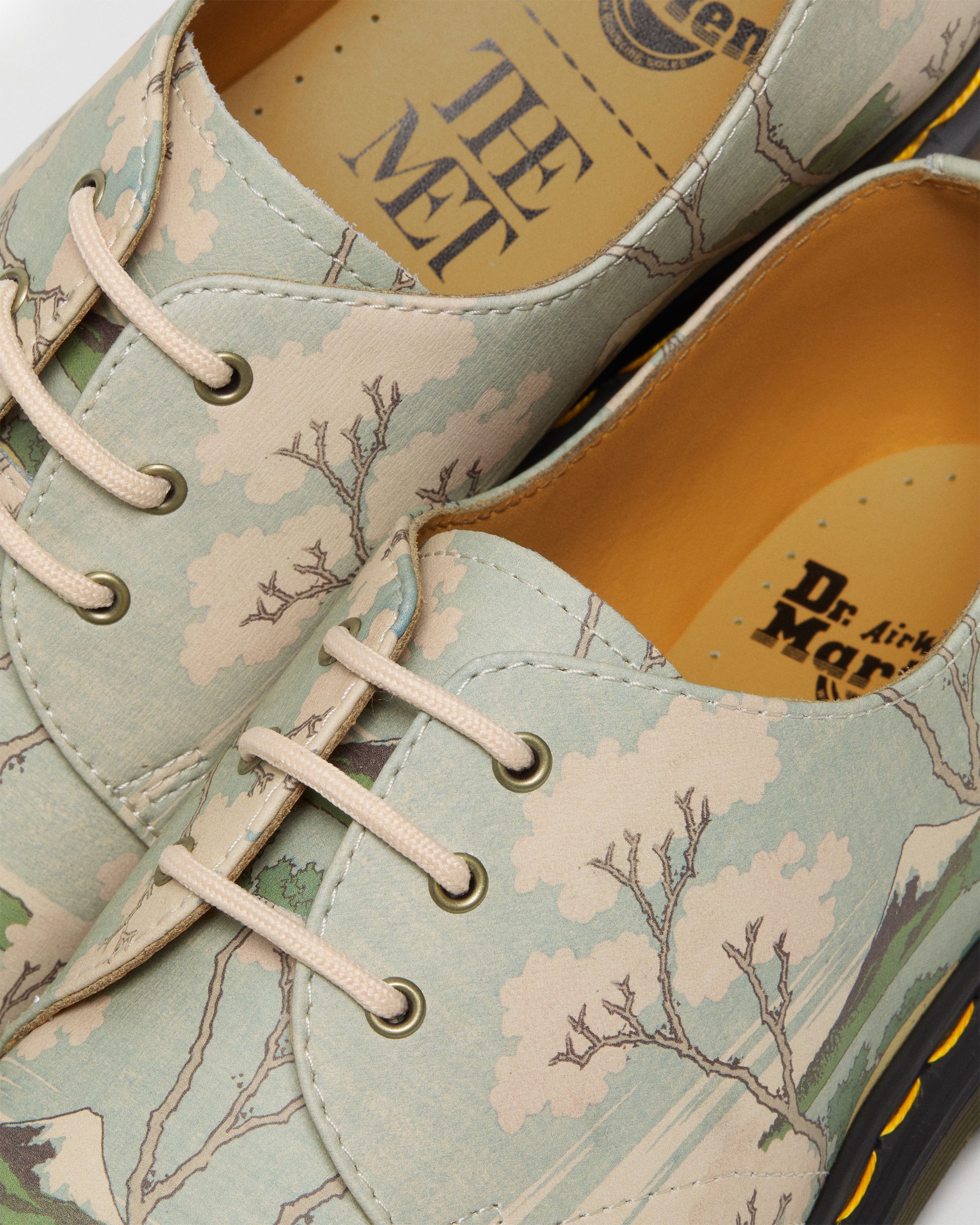 The Met 1461 shoe is built from the same grained leather and printed with another image from Hokusai's '36 Views of Mount Fuji' series. 'Fuji from Gotenyama at Shinagawa on the Tokaido' shows a crowd gathered together for a picnic under the cherry blossom at Gotenyama. The shoe also features tonal laces with antique gold detailing and is finished with our signature yellow welt stitching.
The collection also includes a backpack built from Masterpiece leather and printed with The Great Wave. The Met backpack is fitted with rugged Kiev leather at the straps, gusset and handles and is finished with antique gold hardware and a secure magnetic fastening.
https://www.drmartens.com/uk/en_gb/collaborations/the-met-sign-up