BLUESOUND PULSE MINI 2i
'The PULSE MINI 2i powered speaker takes decades of hifi audio legacy and squeezes it into a single box.'
The new 2i range from Bluesound comes with updated support for Airplay 2 and Amazon Alexa building on an already popular speaker line-up. The main feature of the Bluesound range is the support for 24-bit Hi-Res audio playback. By accommodating Hi-Res Audio formats, such as FLAC and MQA (Master Quality Audio), Bluesound has set itself apart from the crowd.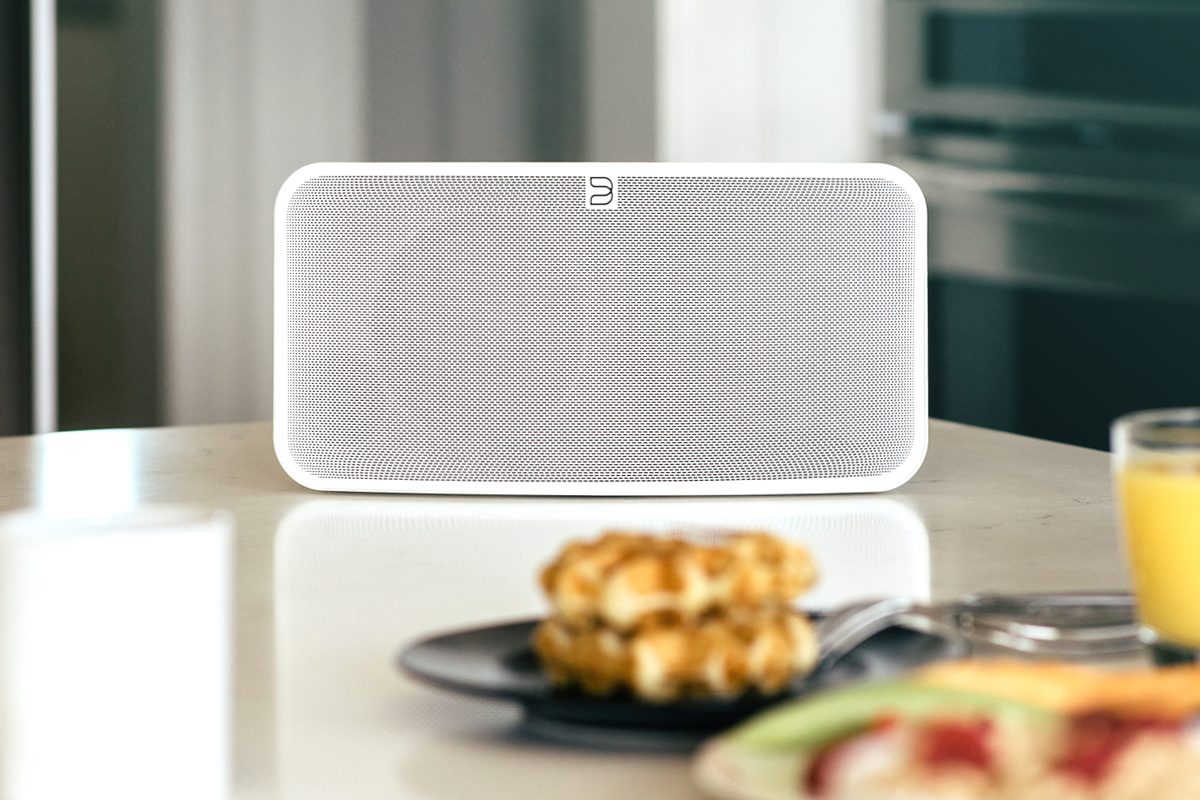 Supplied in black or white finishes, Bluesound has refined the four internal drivers and two amplifiers inside its Pulse Mini 2i speaker to provide a total 100W output along with support for the latest multi-room and smart voice technologies from Amazon and Apple.
The 2i is going to make you want to run to Tidal and pair with Master Quality Audio tracks.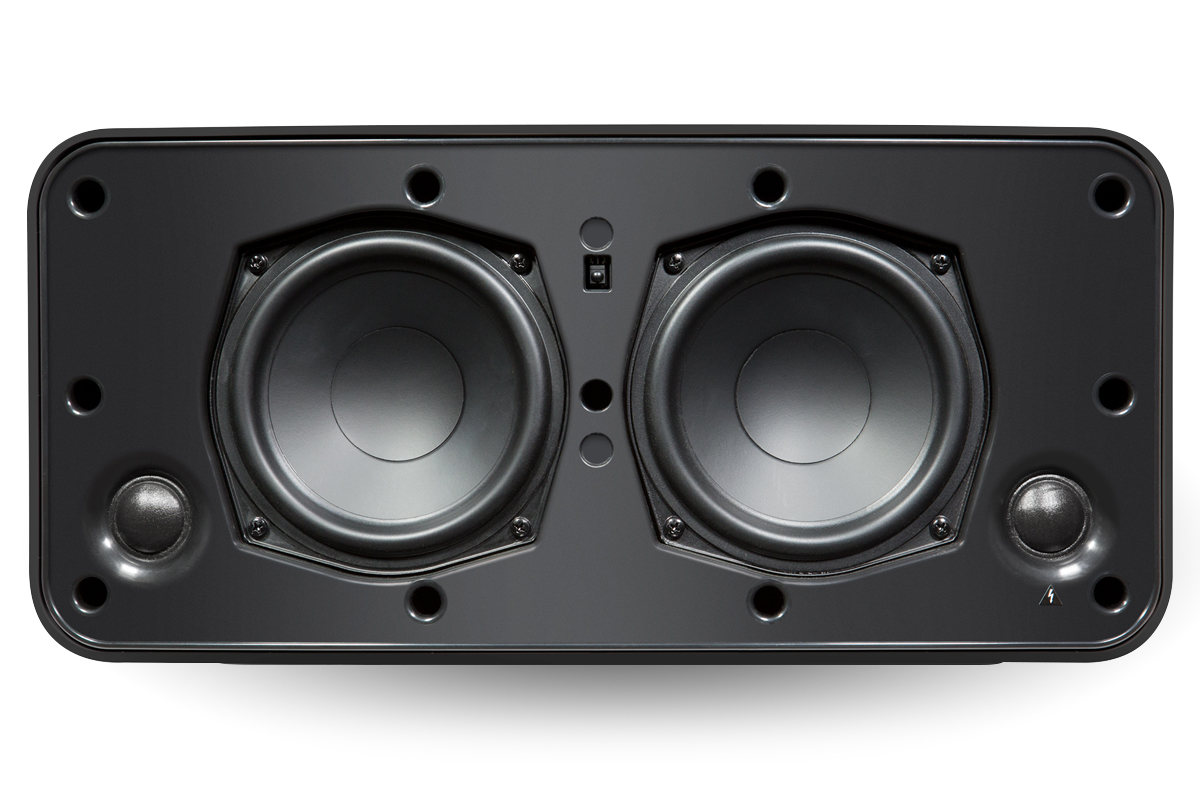 High Res Audio aims to provide a more lifelike and enveloping sound by providing more samples of a particular audio track. Because of these extra sample points, not all DAC (Digital Analogue Converter) chips are able to read them, they are simply downsampled to something more acceptable. Part of the challenge of Hi-Res audio is getting the signal to your amplifier in the first place and here the Pulse really excels. It connects wirelessly to your WiFi network to enable the streaming on tracks from either a supported streaming service or from a more local source, such as a mobile phone or media server. To access and control the Pulse 2i you need to use Bluesound's own BluOS application. Most multi-room systems are made or broken by their app (points at KEF's awful attempt of an app) so we're glad to report there are no issues here. While setting up our speaker and browsing the music catalogue we found the app intuitive and response.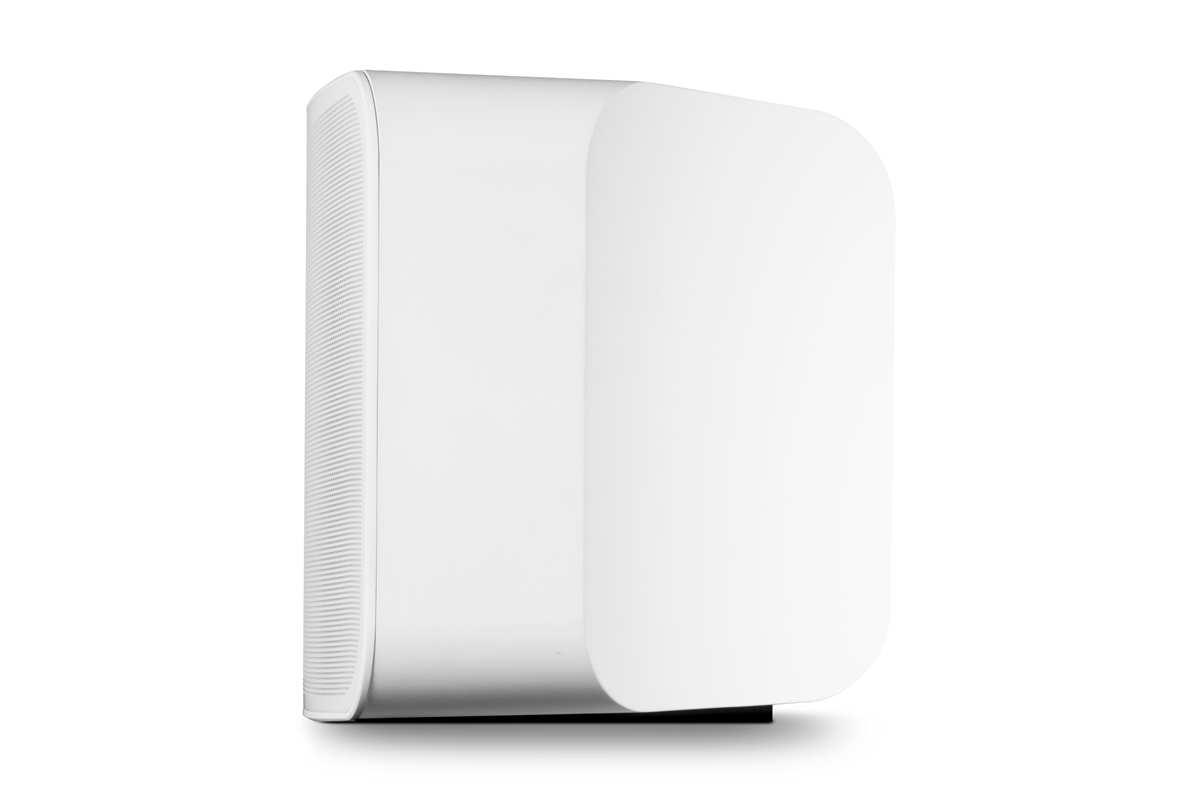 All-new, custom-designed digital amplifiers in Bluesound's Pulse 2i effectively double the available driving power. The difference is dramatic with an improved bass response and more powerful sonic soundscapes. The new driver configurations complement the upgraded amplification with the Pulse 2i now functioning as a true stereo speaker. Users have better control over their audio settings. Popular DSP settings like Wide Mode, Late Night, and Dialogue from the Bluesound Pulse Soundbar are now available to these updated Gen 2i speakers.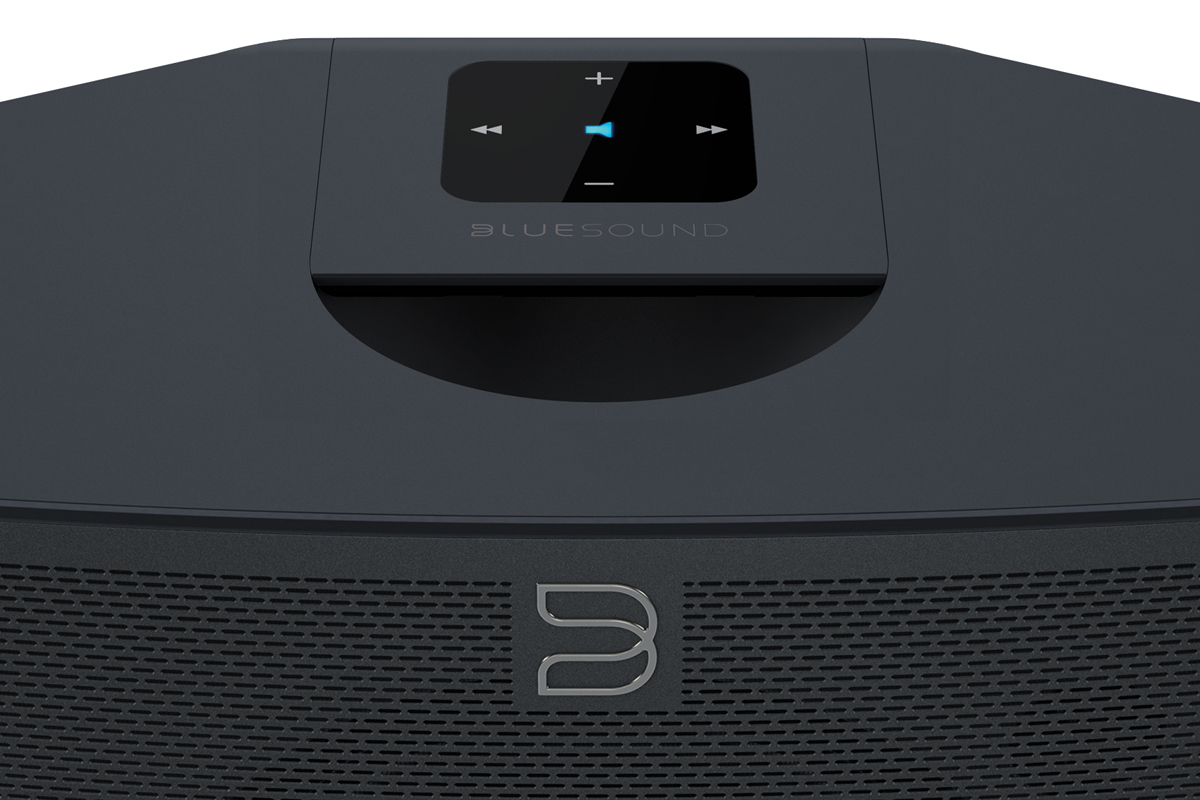 No matter where the PULSE 2i is situated it will deliver clear distortion-free sound to anywhere in the home. Featuring best-in-class dual-band Wi-Fi technology that allows the PULSE 2i to give a stunning performance free from skips or delays. The PULSE 2i also has native support for Bluetooth aptX HD giving it the ability to receive & transmit studio-quality music to Bluetooth headphones and speakers.
In addition to its network capabilities, the Pulse 2i offers Toslink (for your TV) and USB Type A inputs so you can hang a USB drive filled with music off the Pulse. There's also a 3.5mm headphone jack for those private listening moments.
There simply are no competitors that can match Bluesound's feature set. Whether you are a Roon user or a Bluesound devotee, the multi-room-ready Bluesound Pulse 2i packs in huge sound in a tiny, feature-rich box that defines plug-and-play for the gamut of today's streaming services.
An innovative dual acoustic chamber results in a stunning, size-defying performance.
Experience deep bass and full-range sound free from distortion.
Dual band Wi-Fi and support for 2-way Bluetooth aptX HD ensures music playback without interruption.
Group two PULSE MINI 2i's together for a seamless stereo pairing.
Designed to fit seamlessly into your home decor.
Control music wirelessly with the intuitive BluOS Controller app for iOS, Android, Kindle Fire, and Windows & Mac OS X desktops.
Control it with the optional Bluesound RC1 Remote Controller
Connect Bluesound to your Amazon Echo with the skill in the Alexa app and use Amazon's Alexa voice assistant to control Players around the home.
AirPlay 2 lets you play music or podcasts from wireless speakers throughout your house — all in sync.