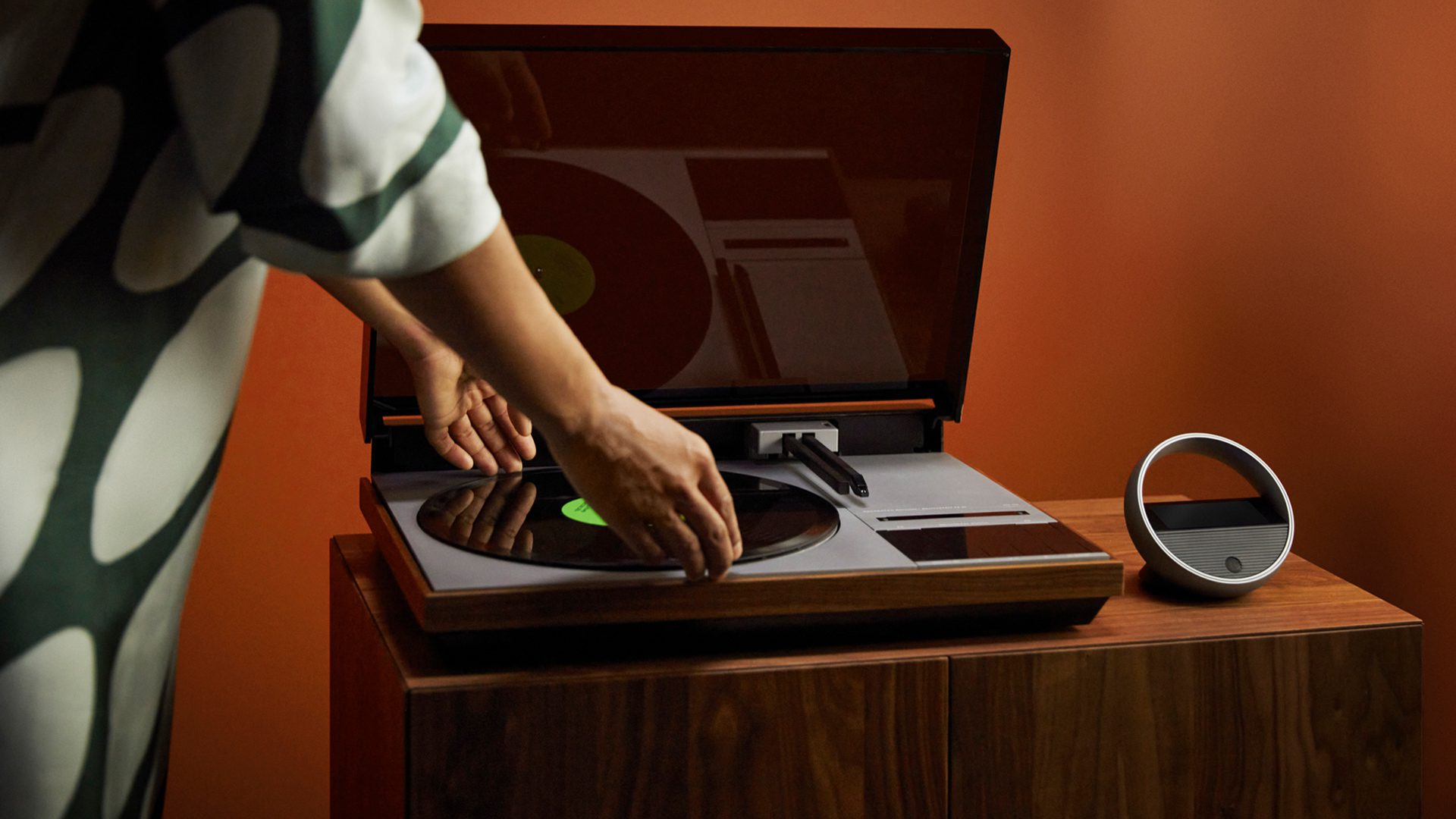 BANG & OLUFSEN BEOSYSTEM 72-22
Classiness positively exudes from all the releases from Danish brand, Bang & Olufsen, but none more so than with this Beosystem 72-22 release. To celebrate the 50-year anniversary of the Beogram 4000 Series turntables, the luxury Danish audio brand has crafted 30 new, limited-edition music systems exclusively for the US and Canadian market. The system is part of the Recreated Classics Initiative, Bang & Olufsen's platform to redefine long-lasting luxury through hand-crafted, circular manufacturing of historic design pieces.
This astounding release doesn't come cheap, needless to say, and will set you back some $45k so you better be seriously into your vinyl if you want to get your hands on it. The fully integrated music system includes a recreated version of the Beogram 4000 Series turntable that was first designed by Jacob Jensen in 1972, matching Beolab 18 stereo speakers, and a Beoremote Halo remote control. Each element is joined through a central hub within the solid wood walnut gift box the system arrives in, which can be repurposed for use as a turntable stand, storage cabinet for your vinyl collection, wireless connectivity hub, and Halo remote charging station. Impressive stuff indeed.
LUXURIOUS AND SOPHISTICATED DESIGN
The Beosystem 72-22 is elegantly designed with a matching walnut finish and pearl-blasted, Titanium Tone anodised aluminium finish in an execution the world has never encountered before. Dubbed "The Beosystem 72-22" as a homage to the turntable's year of origin — 1972 — and the year of its re-creation — 2022 — the collection aims to showcase the timeless nature of Bang & Olufsen's offerings within sound, design, and craftsmanship by recreating 50-year-old design with contemporary wireless connectivity.
Stunning to look at and boasting an unparalleled performance, the Bang & Olufsen Beosystem 72-22 ($45k) allows customers to connect the singular sound of vinyl to the brand's contemporary speakers, all of which will be controlled by the system's Beoremote Halo or any personal smart device. When the turntable isn't playing your cherished vinyl collection, content can be streamed wirelessly to the Beolab 18 stereo speakers. It really is one impressive piece of audio apparatus.